Pennsylvania Governor Calls for Carbon Pollution Cuts in Pennsylvania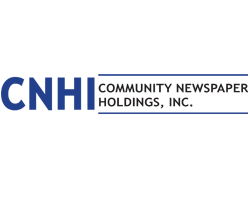 By John Finnerty
January 9, 2019 - Pennsylvania Governor Tom Wolf wants the state to cuts its carbon emissions by 26 percent from 2005 levels over the next six years and by 80 percent by 2050.
The announcement comes in the wake of the Trump Administration moves to roll back federal efforts to reduce air pollution.
"In the absence of leadership from the federal government, states and cities are stepping up and doing their part to reduce emissions," Wolf said. "Today I am proud to declare the commonwealth's intention to address climate change, the most critical environmental threat facing the world."
The 2005 base year has been used in most recent air pollution plans, including the Obama Administration's 2015 Clean Power Plan, which set a goal of reducing air pollution by 32 percent from the 2005 levels by 2030.
President Donald Trump in August announced his replacement for the Obama plan, an alternative intended to be less onerous on coal-producing power plants.
Pennsylvania is far from the first in making this sort of commitment.
Nine mid-Atlantic and New England states — New York, Connecticut, Delaware, Maine, Maryland, Massachusetts, New Hampshire, Rhode Island and Vermont – jointly announced a commitment to cut carbon emissions by 30 percent between 2020 and 2030.
Drew Crompton, chief of staff for Senate President Pro Tem Joseph Scarnati, R-Jefferson County, said the state's been making headway in reducing carbon emissions as the natural gas industry has expanded.
"Natural gas is one third of our state's energy source and PA is the second largest producing state of natural gas in the country," he said.
He said Senate Republicans will review the governor's order and will look to support energy policies "that do not overtly interfere with job creation."
Crompton questioned the value of the governor's long term air pollution goals.
Setting "energy goals for the next ten, twenty or thirty years is simply guess work," he said. "State government interference into macro economics often does not turn out positively or even successfully."
Wolf's announcement was largely cheered by environmental groups, though some expressed disappointment that he didn't go further.
"Today's executive action by Governor Wolf makes it clear that Pennsylvania will not sit on the sidelines of the struggle to confront climate change, but will take real, meaningful steps to move the commonwealth toward a clean energy economy," said Joanne Kilgour, state director of the Sierra Club, Pennsylvania Chapter. "We look forward to working with Governor Wolf in achieving these ambitious emissions reductions targets."
Food & Water Watch Pennsylvania Director Sam Bernhardt said that the governor should have pushed for more ambitious goals like those proposed by proponents of the Green New Deal, most prominently championed in recent days by new U.S. Rep. Alexandria Ocasio-Cortez, D-N.Y.
"Pennsylvania can do so much more to combat the climate crisis by moving our state to 100 percent renewable energy by 2035 while creating hundreds of thousands of jobs in a Green New Deal program," Bernhardt said. "The people of Pennsylvania and future generations deserve a much more aggressive approach to combating the existential crisis of our time."
Even the coal industry doesn't seem too put out by the plan.
"In 2016, Pennsylvania's total carbon dioxide emissions were 23 percent less than in 2005, and even without solid state-specific emission data from 2017 and 2018, we are likely already meeting the 2025 target the Governor outlined in his press release," said Rachel Gleason, executive director of the Pennsylvania Coal Alliance. "Given coal's reliability and resiliency it will always play a significant role in electric generation and continues to advance in technology."
Gleason said that the coal industry would like to see the governor call for greater investment in "advanced coal technology similar to the investment that will be made in procuring additional renewable energy credits."
Like Crompton, David Spigelmyer, president of the Marcellus Shale Coalition, said that the state's air has gotten cleaner as more energy has come from natural gas.
"It's critical to recognize that the safe and strongly regulated development and expanded use of clean natural gas to power our economy is dramatically improving air quality and public health," Spigelmyer said. "Pennsylvania's power generation sector has already exceeded the 2025 Paris Climate Accord goal."
Wolf's executive order will also establish the GreenGov Council to boost green and sustainable practices in state government.
In his announcement, Wolf said the GreenGov Council will work with all state agencies to reduce energy use in state government and improve the energy efficiency of state buildings and vehicles, saving taxpayers money in the process.
The council will serve as a central coordinating body to reduce state agency energy consumption, replace 25 percent of the state passenger car fleet with battery electric and plug-in electric hybrid cars by 2025; and procure renewable energy to offset at least 40 percent of the commonwealth's annual electricity use.