Flexible Conveyor Train Set to Boost Coal Production at Donkin Mine in Canada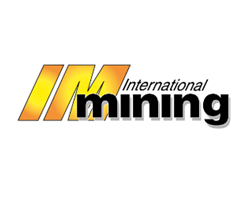 By Paul Moore
January 9, 2019 - Morien Resources Corp recently provided an update with respect to the company's projects and ongoing corporate activities. Morien is a Canada based, dividend paying, mining development company that holds royalty interests in two, long life, world class, tidewater accessed projects. The Donkin Coal Mine commenced production in 2017 and the Black Point Aggregate Project was permitted in 2016 and is progressing toward a development decision.
Kameron Collieries ULC, an affiliate of The Cline Group LLC, and owner/operator of the Donkin Coal Mine in Cape Breton, Nova Scotia, has temporarily suspended production at Donkin due to a roof collapse in an older part of the mine. The incident occurred on December 28, 2018 during Kameron's scheduled holiday shutdown and no workers were injured. Kameron has been directed by the Nova Scotia Department of Labour to review a variety of engineering and operational measures designed to monitor, control and prevent future mine roof falls. Production at Donkin is expected to resume after Kameron and government inspectors are satisfied that the appropriate measures are in place. Kameron's top priority is the safety of its 128 employees and contractors and it will resume operations as soon as practicable. Morien welcomes Kameron and the Nova Scotia government's commitment to safety and will provide further updates as they become available.
Kameron continues improvements in productivity. In December 2018, it installed a continuous haulage Flexible Conveyor Train (FCT) coal mining system to replace part of Donkin's shuttle car fleet. The FCT was approved by the Nova Scotia Department of Labour in December and is expected to significantly increase production volumes in 2019 once production resumes and hence export sales.
In 2018, Kameron signed a multi-year, thermal coal offtake agreement with local power utility, Nova Scotia Power Inc., for a portion of Donkin production. The majority of Donkin coal is and will be sold overseas either as a high quality metallurgical coal and/or as a low ash, high-energy thermal coal.
On January 4, 2019, it was reported that Provincial Energy Ventures Ltd (PEV) is proceeding with the first phase of its C$75 million expansion of its export facility in Sydney, Cape Breton. PEV is located approximately 30 km from the Donkin Mine and is currently responsible for handling all of the exported coal from Donkin. Once complete, the PEV port will be capable of accommodating larger, Capesize vessels and is expected to have the capacity to export up to 3 Mt of Donkin coal annually. A new, dedicated coal haul road that will by-pass certain communities along the truck route between the Donkin Mine and PEV is expected to be complete in Q2 2019.
Morien owns a gross production royalty for the Donkin Mine of 2% on the revenue from the first 500,000 t of coal sales per calendar quarter, net of certain coal handling and transportation costs, and 4% on the revenue from any coal sales from quarterly tonnage above 500,000 t, net of certain coal handling and transportation costs. The royalty is payable to Morien on a quarterly basis over the anticipated 30+ year mine life. Morien's royalty payments from Kameron have increased from C$4k in Q2 2017 to C$241k in Q3 2018.
Production at Donkin is anticipated to reach annual sales volumes of 2.7 to 3 Mt over the next two years. While it is assumed that production at Donkin will resume in a timely manner, the timing of production recommencement is unknown at present and may delay the rate of production increases. Should Kameron's production schedule change, Morien management will provide revised guidance when supporting information becomes available, which could be materially different from prior guidance. Using a wide range of coal pricing (CAD $65 to $115 per tonne), annual royalty payments could be in the order of CAD $5.0 to $9.0 million at full production of approximately 3 million tonnes per year.