Australia's DBCT Coal Terminal Sees Loading Issues as Queensland Weathers Ex Cyclone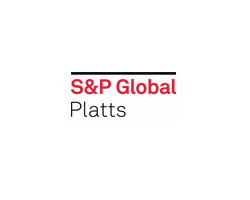 January 10, 2019 - Australia's coal industry seems to have so-far largely escaped any major impacts related to Ex-Tropical Cyclone Penny which is moving along the Queensland coast and the only issue to date being some vessel loading problems at the Dalrymple Bay Coal Terminal, market sources said Wednesday.
Vessel loading issues at the common-user 85 million mt/year nameplate capacity DBCT happened on Tuesday, while train arrivals to the terminal were not affected, a source said Wednesday.
Exports throughput at DBCT fell from 214,597 mt on Monday to 97,334 mt on Tuesday against a daily target of 224,854 mt, according to Integrated Logistics Company data for the terminal.
Rail deliveries to the terminal were 241,249 mt on Monday, and 201,207 mt on Tuesday with port stocks at midnight local time Tuesday standing at 891,600 mt and a vessel queue of 24, it said.
Ex-Tropical Cyclone Penny was hovering over the tropical east coast of Queensland, near Gloucester Island east of Bowen Wednesday morning, Australia's Bureau of Meteorology said.
"Penny is forecast to adopt a track towards the northwest during today and remains a very low chance of reforming into a tropical cyclone in the Coral Sea," it said.
"Heavy rain remains a risk about coastal and adjacent inland areas north of Mackay during today," it said, noting that a severe weather warning is current and that a flood watch is in place for coastal catchments between Gladstone and Cape Tribulation extending inland over parts of the Central Highlands and Coalfields.
A spokesman for BHP said Wednesday that the neighboring terminal to DBCT, the 55 million mt/year nameplate Hay Point Coal Terminal is operating as normal.
"There's been some rain in the region overnight that is related to Penny, but nothing major," he said. The BHP Mitsubishi Alliance, owned 50:50 by BHP and Mitsubishi Development, owns and operates HPCT.
A spokeswoman for Adani, which owns the 50 million mt/year nameplate Abbot Point Coal Terminal said that it had experienced no impact and did not expect to. The Gladstone Ports Corporation were not available for immediate comment.
A spokesman for rail operator Aurizon said Wednesday that the Central Queensland Coal Network remains open and operational.
"We will continue to monitor ex TC Penny," he added.