Trader Xcoal to Diversity Further From U.S. Coking Coal as Supplies Stagnate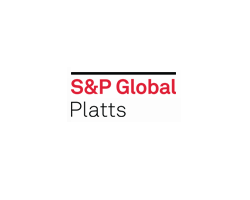 February 1, 2019 - Major coal and met coke trader Xcoal is investing in businesses overseas and diversifying from its dominance in trading US coking coal as market supplies in the US stagnate.
Xcoal, which trades over 20 million mt a year of coal and is the biggest US coal exporter, expects to grow its business trading non-US origins to a 27% share in 2019.
The share of non US tons was 14% in 2018, and it has invested in coal and coke businesses in Europe and into helping finance mines in Australia, Xcoal President Jack Porco told the Coaltrans USA conference in Miami Thursday.
Porco highlighted while US met coal exports have strongly rebounded since a low over the past three years, the prospect for further supply growth is constrained by logistics, geology and limited new investments.
"As a result, we have to look more overseas for growth," he said.
Xcoal is actively trading Australian coals, and using offtakes to sell PCI and HCC from Queensland, and expanding in stock and sale business in France and Central Europe blast furnace and foundry coke trade via new units based in Paris and Essen, Germany.
Met coal demand is linked to economic growth, while thermal coal demand in Asia continues to grow with electricity demand and penetration, he said.
US met coal exports to China have been throttled by the US-China trade war and 25% price tariffs imposed on US coals since mid-2018, but this is not the major problem for US coking coal, Porco said.
"China's policies on steel and coke exports influence other markets where the US participates," he said, with Beijing's industry and trade policies key to understanding the global market for coking coal.
China produces around 80 million mt of premium HCC, and increasingly needs lower sulfur coal to meet demand in coke qualities, Porco said. China remains interested in US coals, despite the tariffs currently in place, Porco said.
Xcoal is more focused on India and Southeast Asia, rather than China, for met coal trade as growth in new steel units creates a bigger seaborne market, he added. India's met coal imports have already eclipsed Chinese seaborne imports, he added.
Xcoal, which had grown from trading met coal from the US to Asia and Atlantic markets, is expanding the share of thermal coal traded, to a 30% estimated share in 2019, Porco said.
The expansion of demand for Pitts 8 seam thermal coal from miner Consol Energy, has led to growing offtake volumes sold by Xcoal overseas, along with higher seaborne spot and futures contract prices for global thermal coal benchmarks earlier in 2018 aiding trade.
At API2 benchmark thermal coal prices of over $90/mt CFR ARA region, every US coal basin can participate, he said.