Illinois Regulators Hear Public Concerns Over Permit Renewal for Foresight's Deer Run Coal Mine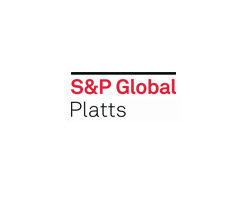 By Bob Matyi
February 2, 2019 - Illinois coal mine regulators took the next step in a methodical process that could lead to the reopening of Foresight Energy's long-idled Deer Run, or Hillsboro, longwall mine in Montgomery County by soliciting public comments during an informal conference held last week to discuss the Murray Energy subsidiary's application to renew two permits for the mine.
A half-dozen or so people spoke at the January 23 conference held by the Illinois Department of Natural Resources' Office of Mines and Minerals, with most voicing concerns over water quality and subsidence issues.
Joyce Blumenshine, a Sierra Club member, urged regulators to "move beyond" fossil fuels, saying a wide variety of other less-polluting options now exist to generate electricity.
A spokesman for Ohio-based Murray confirmed in December that a restart of Deer Run is under serious consideration after the company "permanently" closed the mine in February 2018 following a series of elevated carbon monoxide levels believed to have been related to a "combustion event" in 2015. Deer Run has not consistently produced coal since March 26, 2015.
During the conference, some in the public said that "hot spots" in gob piles might have been responsible for the higher CO readings.
Murray officials did not return several phone calls seeking comment Thursday.
Amy Oakes, the state agency's legal counsel, said in an interview with S&P Global Platts that it is difficult to predict when, or if, a final permit renewal decision will be made. "Everything is still being reviewed," she said.
The renewal request covers nearly 5,000 shadow acres.
It is possible the agency could conduct a formal public hearing on the permit renewal later this year, although no such decision has been made.
Deer Run once was envisioned as a potentially leading mine by Foresight, which was acquired by Murray more than two years ago. The mine enjoyed a good production year in 2014 when it turned out 5.5 million st, US Mine Safety and Health Administration records show. The total dipped to less than 2 million st in 2015, while MSHA shows no output for Deer Run in 2016, 2017 and 2018.