Multiple Violations Issued in Virginia Mine Blowout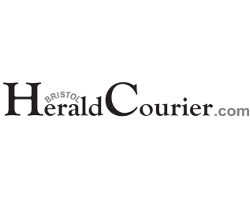 By Nick Shepherd
February 6, 2019 - A mining company received a cessation order and two notices of violation for a mine blowout last week.
The Virginia Department of Mines, Minerals and Energy investigated the blowout in the Upper Elk Creek area of Buchanan County at about 1:30 p.m. on Jan. 30. The DMME said its investigators determined the incident occurred in an underground mine owned by CM Mining. The company has been ordered to stabilize the site.
CM Mining was issued one cessation order for causing imminent danger to the public health and safety, according to Tarah Kesterson, public relations manager for the DMME.
The mine stopped producing coal in 1994 and was reclaimed. But it still has a permit with DMME because the agency still monitors water at the site to ensure it is clean, Kesterson said.
Along with the violations, CM Mining must submit a plan that addresses water conditions of the underground works and have it approved by DMME. In the plan, the company must also list steps to prevent further material damage to offsite areas and any sudden release of built-up water from the mine workings.
"This DMME enforcement action also requires the removal and proper disposal of sediment and debris that resulted from the mine blowout and repair of any eroded and other impacted areas located below the site of the blowout," Kesterson said.
Companies are required to keep a certificate of liability insurance when they apply to the commonwealth to mine coal. The insurance should cover costs for any of the damage that occurred during the blowout, Kesterson said.
CM Mining reports that one home had water damage and another property's driveway will have to be replaced as a result of the blowout. The company is also working with the Virginia Department of Transportation to make any road repairs and to clean up debris.
Engineers are working on determining why the blowout happened.