U.S. Labor Department: Coal Mining Employment Fell to Record Low in 2018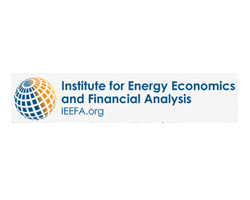 February 6, 2019 - It's been two years since President Donald Trump took office and began rolling back environmental regulations on the coal industry. At a November rally in Huntington, West Virginia, the president took credit for a coal comeback in front of a cheering crowd.
But federal data about the industry tell a different story. Mine operators and independent contractors are required to report regular employment information to the Department of Labor's Mine Safety and Health Administration, or MSHA. Preliminary figures for 2018 show 80,778 people were employed by mine operators and contractors. That's a record low, and about a thousand fewer than were employed by coal in the last year of the Obama administration.
Nationwide, coal plant retirements neared a record high, and overall coal production dropped to the lowest level in nearly 40 years, according to the U.S. Energy Information Administration, a non-partisan government agency that tracks energy trends.
The Trump administration has leaned heavily on the U.S. Environmental Protection Agency to try to boost the region's coal industry. In March 2017, Trump signed an executive order that kicked off an in-depth review of a series of environmental regulations. Since then, the administration has proposed a series of regulatory rollbacks aimed at helping struggling coal plants and operators.
But many industry analysts believe Trump's looser environmental rules have not helped the industry. "So, we had some pretty significant regulatory rollbacks in 2018," said Trevor Houser, a coal analyst at the independent research company Rhodium Group. "And yet, 2018 was a record year in terms of coal plant retirements."
Across the Ohio Valley, utilities announced more coal power plant closures in 2018. After Ohio-based FirstEnergy Solutions declared bankruptcy, it announced it would close two coal-fired power plants, one in Pennsylvania and one in Ohio. Another of its plants in West Virginia will close by 2022. Another major utility, American Electric Power, announced it was moving up the closure date for some units in its Conesville plant in Ohio to 2019.
A report by the Institute for Energy Economics and Financial Analysis, an energy think tank, found cost is the biggest force in coal's decline. Renewables and gas-fired generation continue to provide a cheaper and more flexible alternative.