Normal Mining at Peabody's Australian North Goonyella Met Coal Mine to Resume Early 2020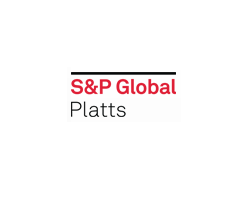 February 9, 2019 - Peabody Energy's Australian North Goonyella metallurgical coal mine is expected to return to normal mining activities early next year after a fire and elevated gas levels led to the suspension of its operations last year, the company said Wednesday.

"Peabody has now identified a base case that targets limited continuous-miner volumes in 2019 with longwall production beginning to ramp up in early 2020. The base case contemplates approximately 2 million mt of sales from North Goonyella in 2020," the company said in its quarterly earnings report.
The mine, which produces highly regarded premium mid-vol coking coal for export via the Dalrymple Bay terminal in Queensland, first reported a fire at the mine in late September last year. It led to the suspension of the mine and declaration of force majeure.

In 2017, there was 2.9 million mt of coal sold from the mine.

"As part of Peabody's recovery plan for North Goonyella, the team is executing a multi-phased re-ventilation and re-entry project targeted to commence in the first quarter 2019. The stage-gate approach provides an opportunity to periodically re-evaluate progress, costs and investments," it said.