With Coal Consumption Expected to Increase, the Need for Widespread Deployment of Low Emission Technologies Has Never Been Greater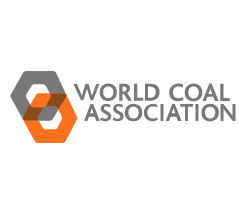 March 1, 2019 - A mainstay of the global energy mix, coal will continue to be a critical enabler of development and remain as one of the fuels of choice in rapidly urbanizing and industrializing economies.
The International Energy Agency (IEA), in its report Coal 2018 – Analysis and Forecasts to 2023, forecasts that demand for coal will grow by one percent over the next five years, fuelled by growth in Asia.
Multiple independent forecasts show that coal will continue to play a significant role in the global energy mix for decades to come. This is particularly true in developing economies across Asia and Africa, where coal is essential to enhancing energy security, supporting energy access and powering industrial development.
An Evolving Role
All countries have different approaches in how they will meet their future energy needs, which are influenced by factors including population growth, economic growth, energy prices and technological advancement. Keisuke Sadamori, Director of Energy Markets and Security at the IEA, recognized coal's importance to growing nations, stating: "For many countries, particularly in South and Southeast Asia, it is looked upon to provide energy security and underpins economic development."
There's currently 492 GW of new coal-fuelled power plant capacity either planned or under construction today, much of it in emerging economies.
The Shifting Demand Centre
Global production of coal, of which China accounts for more than 40 percent, is expected to increase. Data from the IEA noted that in 2018, coal was the largest single source of electricity, contributing over 38 percent to the world's electricity needs. Coal use in the power sector grew by 1.9 percent and was responsible for 40 percent of the additional power generation worldwide.
Firing this demand is India, Korea and South-East Asia, while China's coal consumption increased in 2017, using 2743 million tonnes (more than a third of the world's total consumption).
However, it is India that is the primary driver of this increase, as it looks to deliver power to its 1-billion-strong population. The country became the world's second largest consumer of coal in 2015 – overtaking the United States – and has continued to grow. India has seen a 4.4 percent rise in usage and by 2023, it is predicted that its demand will see an increase of another 150 million tons of coal.


A glance across South East Asia also sees demand growing in Indonesia, the Philippines and Vietnam as new coal-fired power plants to support economic development are being built. Growth in the region is expected to rise by 5.7 percent through 2023, the IEA forecasts.
Coal will continue to be a major component of global fuel supplies and will be key in powering up several different economies around the world – the IEA predicts that the future of energy growth will be led by non-OECD countries, such as India, Bangladesh, Pakistan, Southeast Asia and China.
Balancing Priorities
A significant challenge for countries is to balance their fast-growing electricity demand while simultaneously pursuing climate change aims, reducing their emissions in line with the goals of the Paris Agreement.
Recognizing that coal is going to remain a major fuel source for power generation (fossil fuels, including coal, will still make up 75% of the global energy mix in 2040 according to recent projections), countries need to take the necessary steps to develop and promote utilization of low emissions technologies, including carbon capture use and storage (CCUS).
In particular, the 24 nations who have identified a role for low emission coal in their Nationally Determined Contributions (NDCs) as a way of working towards their Paris Agreement targets – who are collectively responsible for more than 50% of global emissions – must be supported in fulfilling their climate pledges.
Recognising this, WCA published "Driving CCUS deployment: The pathway to zero emissions from coal" last November, which called for a concerted international effort to advance the technology across sectors such as electricity generation, industry and bioenergy.
With the IPCC stating that most future pathways limiting global warming to well below 2°C will need to heavily rely on CCUS (2018), the report highlights the importance of an international commitment to advancing action.
Meeting the Paris goals requires an immediate and global response, of which deploying low-emission technologies on a wider scale is an integral part.