Analysis: Northwest European Steel Mill Margins Continue to Slide in February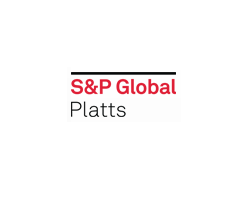 March 3, 2019 - Indicative margins for Northwest European steel plants producing hot-rolled coil dropped further through February, continuing the slide that began in October, according to S&P Global Platts calculations.
The monthly average indicative margin for February saw a 14% drop on the month. January had experienced lower margins than any other month in the last two years, and this continuation sees February the first time that indicative margins slipped below $300/mt for Northwest European mills.
The Northwest European HRC indicative margin averaged $293.21/mt in February, compared with $333.83/mt in January, according to an S&P Global Platts analysis. February represents the fifth consecutive month that indicative margins have fallen, with the trend beginning in October.
An iron ore input with a mix of 62% Fe fines (20%) and 65% Fe fines (30%), lump (20%) and pellets (30%) reflected mills' use in the region and their preference for higher-grade ore in order to produce higher rates of pig iron and reduce their environmental costs.
Furnaces using higher quantities of iron ore lump at the expense of pellet may have had stronger margins. The effect on metallurgical coal consumption rates and PCI injection, as well as iron content across the burden, was not included.
Blast furnaces utilising mixes with higher percentage compositions of iron ore lump in place of pellet continued to enjoy stronger margins over February. Mills using higher lump-to-pellet ratios saw stronger margins by 0.43%, or around $1.26/mt for each additional 1 percentage point of iron ore lump in the mix.
Steel mills using input ratios of 40% lump and 10% pellet with the same iron ore fines composition would have seen an indicative margin of $305.83/mt in February, according to Platts' calculations. A substantially weaker average margin than the $346.15/mt in January, but still a stronger margin than mills using lower lump compositions.
The spread between the two input ratios of 40% lump and 10% pellet and 20% lump and 30% pellet continued to widen over February. But the incentive remained to use lump in place of pellet when possible, depending on quality, availability and environmental reasons.
The spread between margins for northern and southern European mills narrowed substantially over the month as southern European HRC climbed in price, a movement that was not mirrored by HRC ex-works Ruhr. The spread narrowed to $35.60/mt, the tightest it has been since September 2018 and some distance from its widest point in over two years of $65.19/mt in November 2018.
Despite gains in southern European HRC prices narrowing the spread between northwestern and southern European margins, it was not enough to stop mill margins in the south from falling, dropping from $280.8/mt in January to just $257.6/mt in February.
Raw materials proved the major driver on the squeeze on indicative margins this month. European integrated mills pig iron costs rose to their highest levels in over two years, closing the gap to merchant pig iron which actually fell marginally in monthly average price over February.
The significant gain in iron ore value seen at the end of January after the collapse of Vale's tailings dam at its Fejiao mine held through February. Market uncertainty after the disaster both in terms of supply and potential ramifications from the Brazilian government kept IODEX 62% fines at high prices throughout February, marking their highest month since February 2017.
Continuing strength in Australian metallurgical coal prices and scrap experiencing support which bolstered it over January's values have also helped tighten European mill margins.
Northwest HRC prices did little to stabilize margins, despite opening and closing February at similar levels, a large mid-month dip saw the monthly average down on January.