Analysis: Brazil Government Pressure Seen Forcing Vale Executive Change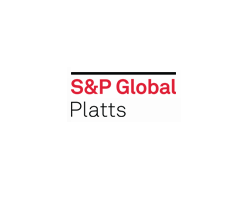 March 5, 2019 - Executive changes at Brazil's Vale, announced over Brazil's Carnival weekend as a result of the January 25 fatal Feijao dam burst, may delay strategic decision-making at the mining company, and appear to reinforce Brazilian government authorities' power over its decisions, according to sources close to the company.
"Both Vale, and federal and state government authorities, pressured by the dimension of the tragedy, have taken erroneous decisions that it will now be difficult to revert," said one source close to the company, referring to both the executive changes and the production changes that have been introduced following the disaster, which has claimed at least 186 lives and left up to 122 people missing. Some 70 million mt/year of iron ore has been temporarily removed from the market.
"The executive changes were a way to lessen the arguments with Brazil's attorney general," said a second source close to the miner.
Vale announced late Saturday the temporary resignation of Fabio Schvartsman, its CEO, and three of its key executives, after a recommendation for their dismissal issued by Brazil's Federal Public Prosecution Office, the Public Prosecution Office of the State of Minas Gerais, the Federal Police and the Civil Police of Minas Gerais.
The three departmental executives who have thus tendered their temporary resignations are: Gerd Peter Poppinga (executive director of Ferrous and Coal), Lucio Flavio Gallon Cavalli (head of planning and development of Ferrous and Coal) and Silmar Magalhaes Silva (head of operations of the Southeast Corridor),
Vale said in the statement that the requests for temporary removal from office were immediately accepted by the company's board of directors.
Eduardo de Salles Bartolomeo (currently executive director of Base Metals) is appointed interim CEO. Claudio de Oliveira, current head of Pellet and Manganese, as executive director of Ferrous and Coal; and Mark Travers, current head of Legal, Institutional Relations and Sustainability of Base Metals, will hold the interim position of executive director of Base Metals.
Vale issued a statement Monday attempting to reassure markets of the qualifications of Bartolomeo, who has been with Vale ten years, including in the logistics area. Brazil's Bovespa stock exchange was closed Monday due to the Carnival holiday and Vale's ADRs were relatively stable in New York Monday afternoon.
Bartolomeo's appointment "is in line with Vale's temporary succession plan previously discussed with the company's administrative board," Vale said. "The choice is in line with the aim to bring a senior executive to guarantee stability at Vale's operations and ensure continuity in the processes of compensation, repair and mitigation of the impacts of the No. 1 dam at Corrego do Feijao dam."
However, Bartolomeo's "agenda will be short term and it will be difficult for him to have the opportunity to look at strategic issues," one observer said.
Lukewarm Market Reaction
The news received a lukewarm reaction from the market. "We see this as a mixed development; Mr. Schvartsman is seen as the main driver of Vale's turnaround transformation and is liked by investors, but the Brumadinho tragedy did occur "on his watch" and some action was expected to be taken during the investigations," BMO analyst Edward Sterck said in a note Monday.
"Pressure from Brazilian prosecutors increased after several media outlets reported that documents emerged suggesting that some managers knew about risks of rupture and warned executives, which Vale strongly denies," Sterck said.
Credit Suisse Sao Paulo-based analysts Caio Ribeiro, Renan Criscio and Rafael Cunha said in a note they "believe shares could still be somewhat pressured" by the announcement "as Mr. Schvartsman was seen with very positive lenses by the market. Since his appointment in May 2017, he was regarded as an instrumental figure behind Vale's corporate governance transition to Novo Mercado, divestment and deleveraging strategy (Vale already below 1x ND/EBITDA), cost-cutting focus, capex discipline and "value over volume" speech which generated positive externalities on iron ore markets imposing more rationality and as a consequence less volatility for iron ore prices."
However, the Credit Suisse analysts believe that operational impacts of the changes should be muted and that Vale should continue employing a very similar strategy as in the recent past. "We believe its priorities will for the time being remain directed towards addressing the crisis at hand while attempting to offset any type of volumes loss with spare capacity. We continue to expect a 38 million mt iron ore shipment loss for 2019, but highlight that higher iron ore prices should more than offset this impact."
Vale said that its board of directors is ready to seek a transparent and productive relationship with the Brazilian authorities in order to clarify the facts and properly remediate the damages.