Indonesian Thermal Coal Prices Hold Steady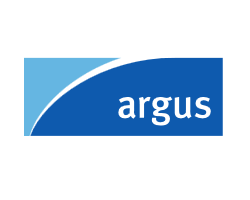 March 6, 2019 - Indonesian physical thermal coal prices held relatively steady today, with bids and offers at similar levels to yesterday.
Traders reported a steady stream of enquiries from Chinese buyers, while supplies are being curtailed by heavy rain in Kalimantan and Sumatra. Indonesian coal mining company Bayan Resources also has had to declare force majeure on shipments because of low river levels that has impacted its ability to barge coal from mines to waiting vessels, market participants said.
Only around 10pc of the company's output was being barged as of last week, according to market estimates. It is unclear how long the problem will last, although the monsoon season in Kalimantan has already begun, which typically raises water levels in rivers that are used to transport coal by barge.
Bayan aims to produce 32mn-36mn t of coal this year, up from 31mn t in 2018, supported by the start of full commercial operations at its Tambang mining concession. Coal production is expected to be relatively stable throughout the year, with a targeted quarterly output of 8mn-9mn t, the company said in February.
In the actively-traded GAR 4,200 kcal/kg market, bids and offers were little changed compared with yesterday when a March-loading geared Supramax cargo of this coal was being offered at $41.50/t, which was up from an offer for the same product the previous day at $41/t, although another March-loading cargo was heard being offered at a slightly lower price of $40/t. A bid for a March-loading geared vessel was heard at $39.50/t, while an April-loading cargo involving the same type of coal and vessel size was available at $39.50/t.
Trade was also quiet in the ICI 4 derivatives market, with bids and offers little changed compared with yesterday. March contracts were bid today at $39.50/t. Third- and fourth-quarter 2019 contracts were both bid at $37.50/t.
In the lower-calorific value Indonesian market, several March-loading Supramax cargoes of GAR 3,800 kcal/kg coal traded at $31.50/t, which was up from a similar transaction the previous day that was concluded at $31/t.
A total of 167,000t of ICI 4 derivatives have been cleared on the CME so far this month, taking the total volume traded since the contract launched in February last year to just under 2.3mn t.
In the Australian coal market, some participants were waiting for more clarity on changing Chinese import restrictions before going back into the market. A July-loading 25,000t clip of NAR 6,000 kcal/kg coal traded on screen today at $98.20/t, down from a June-loading 25,000t clip which traded yesterday at $99.20/t.
In Australia's New South Wales (NSW) region, the government has issued a severe weather warning for the Hunter Valley thermal coal mining region. This will only make it more difficult for the NSW ports to catch up on lost shipments after logistical issues earlier in the year. Newcastle has had a longer than normal vessel queue following a train derailment and maintenance, while Port Kembla has experienced a period of protracted industrial action.
In China's domestic market, offers of NAR 5,500 kcal/kg coal rose sharply to 640 yuan/t fob north China ports, while bids for the coal were at around Yn635/t.
In China's futures market, the May contract on the ZCE closed at Yn615.60/t, up by Yn4.40/t from yesterday.