Iberian Coal Power Generators Buy Extra Cargoes Amid Weak Hydropower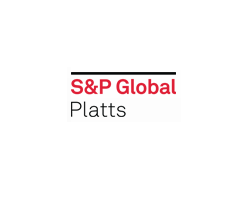 By Mario Perez, Joseph Clarke and Piers De Wilde
March 9, 2019 - Spanish and Portuguese coal-fired power generators were heard purchasing additional spot cargoes of the fuel last week as the recent drop in hydroelectric stocks prompted higher-than-expected burn at conventional power generators, market sources said.
"[There's] lots of gas and coal burn, [and] not a lot of rain. [I'm] unsure when the strength in thermal power production will slow down," a coal trader in Spain said. "We have been burning more than expected."
Analysis by S&P Global Platts showed that the coal-fired generation profit margin (assuming 35% coal plant efficiency and cost of emissions) could have been locked as high as Eur6.20/MWh for March, without including the freight discount that Iberian coal buyers could get.
This is above the highest gas-fired generation profit margin (assuming 50% efficiency and the cost of emissions) in February, which hit a high of Eur4.93/MWh for March on February 18, according to Platts pricing data. However, recent regulatory changes in Spain are favoring gas-fired generation as they removed an additional tax in October but kept it for coal-fired generation.
Spanish gas grid operator Enagas said late last month that gas-fired generation in the country in March would be 75% higher on an annual basis at 5.9 TWh, citing a "medium-dry" scenario for hydro stocks.
Utilities in the region were heard booking prompt Russian thermal coal cargoes for March as the stronger-than-anticipated coal burn had left some short of coal, while prices in Europe were also attractive to buyers.
Buyers in the region often favor Colombian coal due to the high quality, shorter sailing times and more competitive freight rates, allowing them to book at a discount to the European benchmark CIF ARA price.
However, during February Russian coal was more competitively offered, with a buyer saying "Russians are giving away cargoes regardless of the Colombian price."
CIF ARA thermal coal spot prices fell sharply throughout February on weak demand in Europe as well as Asia, assessed at $68.75/mt on February 12 -- the lowest level since March 2017.
CIF ARA prices have recovered since February, assessed at $75/mt Tuesday, but remain very weak on year on year, with buyers expecting the market to be decidedly bearish in the near term.
Rainfall in February in Spain was the lowest since 2000, which brought its hydroelectric reserves down over 2 TWh below norms at 11 TWh in the latest week after strong rain fall in November and January left the market expecting hydro stocks at levels close to norms.
This has increased the thermal gap, defining the section in the generation stack where coal and gas generators compete, the size of which is set by variations in demand, renewables output (hydro) and conventional plant availability as well as cross-border flows.