This Company is Paving The Way For Women's Inclusivity in Mining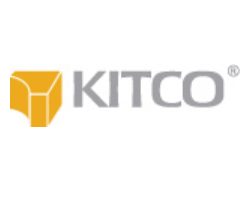 By David Lin
March 10, 2019 - As the world celebrated International Women's Day on Friday, one executive in the mining industry said that women have made definitive progress in "small incremental moves" throughout the sector.
One factor helping women feel more confident into the workforce is Covergalls, a form-fitting coveralls designed specifically for women, created by Alicia Woods, entrepreneur and general manager of Marcotte Mining Machinery Services Inc.
Covergalls, Woods said in an interview with Kitco News on the sidelines of the Prospectors & Developers Association of Canada convention in Toronto, was initially created for the mining sector, but demand has since expanded and the workwear is now used by women within construction, oil and gas, forestry, and utility companies.
"It makes women feel like they're a part of the industry, and we're really focused on that inclusivity part. It's not just about diversity, it's about inclusion," she said. "It's a coverall that is designed specifically for women by women, taking safety, health, and inclusivity into the garment."
Woods was able to get Covergalls off the ground after pitching the product on CBC's "Dragon's Den," the Canadian version of "Shark Tank." Woods received four offers and ultimately accepted a deal from Arlene Dickinson, Jim Treliving, and Michael Wekerle.
"Within minutes of that episode airing we had Goldcorp, Yamana Gold and Tech reach out to us. All mining companies are looking to diversify their workforce," she said.