WV Coal Mining Institute and WV Coal Association Joint Spring Meeting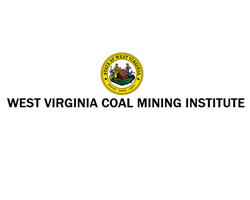 March 12, 2019 - In the event you have not received the information or have not yet registered for next week's meeting, the program and registration forms for the WV Coal Mining Institute/WV Coal Association Joint Spring Meeting and the West Virginia Coal Hall of Fame Induction Banquet are linked below. As you will note the Hall of Fame Induction Banquet is set for Wednesday, March 20, 2019 beginning with a reception at 6:30 pm with the Induction Banquet following at 7:30 pm. Both will be at the Embassy Suites Hotel in Charleston. The cost for attending the Banquet is $65. Reservations for the full meeting or the Hall of Fame Induction Banquet can be sent direct to Jim Dean at James.Dean@mail.wvu.edu. Since we are within the week of the event, if you have any problem getting the information to the proper person relative to those who want to only attend the Induction Banquet, please let me know immediately.
The Hall of Fame will induct four individuals, two from last year's selection who were unable to participate in last Fall's Meeting and two who were selected this year. Those from last year include Joe Craft of Alliance Resource Partners and Frank Calandra, Sr. of Jennmar. This year's selections are Jim Corsaro, retired from Penn Virginia and Danny Smith, retired from Pocahontas Land Corp./ Norfolk Southern.
West Virginia Coal Mining Institute Dues Form
Spring Meeting 2019 Registration
Hall of Fame Banquet Reservation Form