Atlantic Coking Coal: U.S. Firm Despite Bearish Signals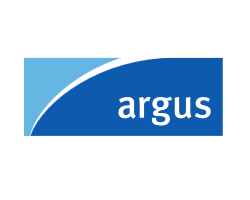 March 13, 2019 - U.S. coking coal prices edged slightly up in the past week and sellers are confident of high-volatile prices remaining robust despite growing expectations of a price drop in the Asia-Pacific market.
The Argus weekly fob Hampton Roads assessment for low-volatile coking coal rose by $1/t from the prior week to $190/t today. The weekly assessments for high-volatile type A (HVA) and high-volatile type B (HVB) coking coal are both unchanged, at $205.50/t and $168/t fob, respectively.
More bearish signals have been creeping into the ferrous market, with some Asia-Pacific traders sharply lowering coking coal offer levels today in an attempt to clear positions, while cautious sentiment is dampening steel prices in both Asia and the Atlantic. The Argus weekly domestic U.S. hot rolled coil (HRC) assessment fell by $12/st to $698/t ex-works Midwest – the first time this index has fallen in a month.
But sentiment in the U.S. coking coal market is still fairly robust, with underlying demand and well-filled order books meaning sellers are unlikely to adjust offers downward unless the fob Australia market undergoes a sustained drop. "More U.S. term contracts are now connected to spot indexes, so there is always that level of exposure. But most of the actual tonnes are already locked in for the near-term, for high-vols, and the fundamentals supporting that are looking pretty firm," a U.S. market participant said.
Another market participant noted that the limited amount of spot trade within the European market also contributes to Atlantic prices being less reactive to fob Australia volatility.
Central and eastern Europe remain a key area of interest for exporters, with some U.S. suppliers understood to have pursued additional sales after January mine disruptions tightened first quarter Polish production.
Colombian suppliers are also pushing tonnage into this space, with a 55,000t cargo of Colombian coking coal arriving at Poland's Gdynia port two days ago, bound for U.S. Steel Kosice in Slovakia, according to a market participant at the port.
The Argus weekly fob Colombia assessment for mid-volatile coking coal edged up 50¢/t today to $172.50/t.
Meanwhile, a mill in northwest Europe is considering booking Colombian metallurgical coke for the first time, subject to checks that it would function as needed in the blast furnace, according to a market participant with knowledge of the talks. The discussions are focused on a 20,000t parcel of material smaller than typical blast furnace coke, which may therefore command a slightly steeper discount of around 10pc to fob China benchmarks, Argus understands.
"It would be an interesting development if the deal goes ahead. This is a mill that in the past has topped up its own met coke production with Russian and Polish origin ex-stocks taken directly from ARA," the market participant said, suggesting that the willingness to sample Colombian might point to persisting unease about Polish availability and prices.
Polish met coke prices were last pegged at around €300-330/t delivered to border, albeit with no recent deals and suppliers sold out for the time being.
In the freight market, Panamax rates from the U.S. east coast to Rotterdam are up on the week by 25¢/t at around $9.75/t, pointing to an indicative spot cif Rotterdam price of $199.75/t for U.S. low-vols.
But overall the Americas coal freight market remains subdued with an oversupply of vessels on most key routes. A Panamax cargo was fixed from Baltimore to Port Talbot at $10.60/metric tonne for loading on 17-23 March.
The Capesize market is also steady with minimal fixing activity across the main routes. The Queensland-Rotterdam rate is at $8.60/t today, according to Argus assessments, pointing to an indicative spot cif Rotterdam price of $223.85/t for Australian premium hard low-volatile coking coal.