Virginia Company Expanding Thanks to $600,000 Government Loan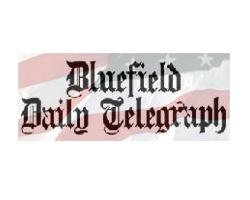 By Charles Boothe
March 14, 2019 - A Bluefield, Virginia company is planning to expand and add as many as 28 new jobs, thanks to a low-interest loan now available through the Virginia Coalfield Economic Development Authority (VCEDA).
The loan of up to $600,000 for Lawrence Brothers, Inc. will finance the purchase of equipment, machinery and tools to fuel the expansion.
The manufacturing company does heavy metal fabrication and custom metal applications for various industries, including underground mining, energy and electrical, automotive, material handling, airline and the general metal industrial goods industry.
"VCEDA is pleased to have a role in helping Lawrence Brothers, Inc. to expand and grow in Southwest Virginia's e-Region," Jonathan Belcher, VCEDA executive director and general counsel, said in the announcement Wednesday. "Lawrence Brothers, Inc. has a more than 45-year history and its recent successful efforts to continue to grow and diversify the company's customer base demonstrate their commitment to the region and to being a continuing source of jobs and economic growth in Tazewell County."
"We're excited to continue to serve the community by providing long-term employment, competitive compensation and benefits, and we greatly appreciate this newly established relationship with VCEDA which is enabling us to continue to grow and diversify our business," said Melanie Protti-Lawrence, president of Lawrence Brothers, Inc. (LBI)
Funds from the VCEDA loan will be used to purchase a fiber laser machine which will enhance the plant's production capacity. Protti-Lawrence noted the laser machine will be "the heart" of new production at the plant and its continued diversification.
LBI currently holds 95 percent of the market share of mine battery trays, which are utilized in battery-powered equipment produced by manufacturers including Komatsu, Crown Battery and General Electric.
Protti-Lawrence, granddaughter of one of the founders, and her husband, Fernando Protti, joined the company in 2006.
They now each own 50 percent of the company, with Melanie serving as president and Fernando as chief executive officer.
Both worked alongside Melanie's father, Mark Lawrence, for 13 years, learning the business and helping to develop a diversification strategy.
Protti-Lawrence said Mark Lawrence dedicated his life's work to the business, owning and operating it through 25 years of both prosperous and dire economic conditions in the region.
Since the Protti's joined the company, an increased focus on diversification has seen the company expand its business services into fields outside the mine industry. Currently, about 50 percent of the company's customer base is mining-related. While the company still manufactures, services and rebuilds mine battery trays, it also now produces items including transformer parts, furniture platforms, forklift trays and decorative metal art.
Areas of diversification for the company include material handling equipment, energy and electrical industry, small industrial parts manufacturing, ground support and airline industry and custom metal fabrication.
Lawrence Brothers, Inc. has its origins in a welding business started in 1974 by brothers Jim and Dale Lawrence in a three-car garage in Springville, where they fabricated mine battery trays for Exide Battery, now known as EnerSys.
Gould Battery was added as a customer and, in 1976, LBI acquired a site just outside of Bluefield and constructed a 10,500-square-foot building.
Today, the company has grown to more than 80,000-square-feet of building space and 40 employees.
The Tazewell County Industrial Development Authority and Pam Warden, Tazewell economic development manager, also assisted the company in developing its application to VCEDA for project funding.