Coal Operators Agree to Allow Military Training Operations on Property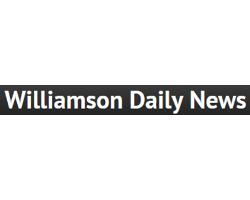 By Rick Steelhammer
April 1, 2019 - Four more southern West Virginia coal operators have agreed to make land available for military training operations, with Yeager Airport officials coordinating training schedules.
After signing an agreement last month with Lexington Coal Co. to coordinate military exercises on former surface mines in its Independence Mine Complex near Van in Boone County, the Charleston airport's governing board on Wednesday entered similar agreements with four more coal companies. Signing agreements to make portions of their land available for military training were Kanawha County-based Amherst Madison, Penn Virginia Operating Co., and Tyler Morgan Mining, and Blackhawk Mining of Lexington, Kentucky, with operations in Boone and Logan counties. Training sites provided by the four companies will be located mainly in Boone and Kanawha counties.
All agreed to make designated portions of their former surface mines available for helicopter landings, tracked-vehicle drills, off-road vehicle and construction equipment training, and live-fire exercises in specially designated zones.
Amherst Madison, in addition to owning large tracts of coal and timber land, operates one of the nation's largest towboat fleets, and is making designated towboats and barges and their crews available for "the insertion of extraction of military personnel via boats and/or helicopter." Helicopter landings on designated boats and barges also will be allowed, according to the licensing agreement.
The Tyler Morgan coal operation is owned by Andrew Jordon of Charleston, a member of Yeager Airport's governing board. He did not take part in the vote to approve Tyler Morgan's license agreement with the airport.
The Yeager Airport staff is compiling a database of former strip mine properties suited for new duties as landing zones, drop zones, live-fire ranges, aerial gunnery ranges and off-road driving training.

"Our goal is to bring more people here," Terry Sayre said.
By staging a full schedule of helicopter-supported military drills from Yeager, Charleston area hotels and restaurants would benefit from the presence of hundreds of troops in need of food and lodging, he said. The Charleston airport also would benefit from increased fuel sales.
Yeager has promoted military use of the airport as a fueling stop for the past two years, and has seen a related 80 percent spike in sales to military aircraft during the same approximate period.
In other aiport news, Spirit Airlines, Yeager's seasonal low-cost carrier, with nonstop service to Myrtle Beach, opens its ticket counter on April 1 and will resume flights on May 4. The Charleston Spirit flight continues to Fort Lauderdale after Myrtle Beach passengers exit the plane and, starting this year, continues on from the Florida beach town to San Jose, Costa Rica, according to Dominique Ranieri, Yeager's marketing director. Round-trip fares to and from the Costa Rican city start at $480, she said.