Changing Face of Mining Under Spotlight at Canada Gathering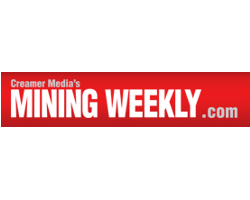 April 5, 2019 - This year's Canadian Institute of Mining, Metallurgy and Petroleum (CIM) convention, to be held in Montreal, Quebec, will connect over 5,000 delegates from Canada and around the world to the letter 'I' with its focus on 'intelligence, information, innovation and influence'.
Taking place at the Palais des Congrès de Montréal from April 28 to May 1, 2019, the three-day conference, tradeshow, business and networking event will feature more than 200 technical presentations by industry thought-leaders.
With enhanced focus on mining operations, the technical streams will explore sustainable mining, innovation, automation and data, rocks to resources, health and safety, as well as people and communities. Two select symposiums will also take place in parallel to the CIM Convention, namely the seventh North American Iron Ore Symposium and the seventeenth North American Mine Ventilation Symposium, or NAMVS 2019.
The programme will be kicked off by a newly formatted, dynamic and interactive opening plenary session exploring 'The Changing Face of Mining' through many lenses, featuring a number of distinguished panellists, including moderator Nathan Stubina, who is also Sherritt International technology VP, Atlantic Gold Corporation president and chief operating officer Maryse Belanger, Newtrax Technologies president and CEO Alexandre Cervinka, Torex Gold Resources president and CEO Fred Stanford and Vale Ontario Operations senior mine engineer Theresa Nyabeze.
The keynote speakers on day two will include CANMET Mining Natural Resources Canada director and CIM president for 2018/19 Janice Zinck and senior director consulting and partnerships Canadian Centre for Diversity and Inclusion Cathy Gallagher-Louisy. Zinck will discuss a topic entitled 'Crushing the Consumption Conundrum' and following her address, the six finalists of Impact Canada's $10-million Crush It! Challenge will be announced. Gallagher-Louisy will then address delegates on 'How to Harness Diversity Dividend and Mitigate Diversity Debt'.
"I believe that those who have been attending the Convention regularly are in for some nice surprises this year as we inject innovative approaches to content delivery," says CIM CEO Angela Hamlyn.
The business of mining is big at the CIM Convention. The sold-out 36th edition of the EXPO, Canada's mining marketplace, will host 475 exhibiting companies featuring the latest in mining equipment and solutions. A new feature this year will be 40 live presentations on the Innovation Stage, which will add activity and inspiration to the expo floor.
"CIM has been encouraging the exchange of knowledge, recognizing excellence and bringing people in the mining industry together for 121 years," explains Hamlyn. "This convention's strong corporate support, valuable partnerships and high registration numbers are fostering one of the most visionary technical programs that we have ever put on."
For more information, visit the Convention website or download the Preliminary program.
A press room will be available in Salon 511C of Palais des Congrès for registered press representatives.
CIM is the leading professional association for the minerals industry with members across Canada and the world. CIM is dedicated to the advancement of knowledge as well as the promotion of networking, innovation and sustainable practices for the mining industry.
CIM marketing and communications officer Elle Crosby can be contacted for more information via email, at ecrosby@cim.org or by telephone on (514) 939 2710, ext. 1340.