EIA: U.S. 2019 Coal Production Expected to Fall 9.2% on Year to 684.1 Million St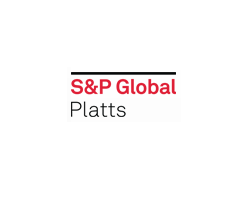 April 10, 2019 - The U.S. will likely produce 684.1 million st of coal in 2019, Energy Information Administration said Tuesday, cutting its estimate from a month ago by 1.6%.
The 2019 production would be 9.2% lower than the 753.7 million st produced in 2018, while 2020 production is estimated at 640.1 million st, the EIA said in its April Short-Term Energy Outlook.
The 684.1 million st expected in 2019 would be the lowest production since 670.16 million st was produced in 1978.
Power sector coal consumption is projected to be 553.3 million st in 2019 and 512.1 million st in 2020, compared with 636.5 million st in 2018.
Total consumption, including by petcoke plants and retail, is estimated at 602.5 million st in 2019 and 560.4 million st in 2020, down from the 2018 consumption of 688 million st.
Coal is expected to make up 24.3% of U.S. power generation in 2019 and 22.3% in 2020, down from 27.4% generated from coal in 2018.
Power generation from natural gas is estimated at 36.8% in 2019 and 38% in 2020, up from 35.1% in 2018. The increase is largely from cheaper gas prices and a boost in dry gas production, which is forecast to average 91 Bcf/d in 2019 and 92.5 Bcf/d in 2020, up from 83.33 Bcf/d averaged in 2018.
The EIA projects the spot Henry Hub gas price to average $2.92/MMBtu this year and $2.88/MMBtu in 2020, compared with $3.27/MMBtu in 2018.
By 2020, coal production and consumption are expected to drop 41.6% and 44.1%, respectively, from 2011 values, while natural gas production is estimated to increase by 47.5% during the decade.
Coal exports are projected to be 101.9 million st in 2019 and 94.8 million st in 2020, down from 115.6 million st exported in 2018, which was the second highest total on record, only behind 126 million st in 2012.
Thermal coal export volumes are estimated at 49.3 million st in 2019 and 43.7 million st in 2020, down from 54.1 million st in 2018.
The remaining 52.6 million st in 2019 are expected to be metallurgical coal exports, while 2020 exports are projected at 51.1 million st. In 2018, the U.S. exported 61.5 million st of met coal.
Exports are expected to make up 14.9% of the total U.S. coal production in 2019 and 14.8% in 2020, up from 13.9% in 2018, which would be the highest percentage directed to the export market in over 60 years, according to EIA data.