The 97% Hoax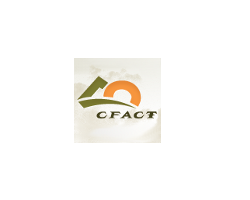 By Craig Rucker
April 11, 2019 - The global warming campaign would have more credibility if its proponents weren't constantly getting caught in the lie.
They spin the facts and the media let's them get away with it. Sadly for team warming, there are still plenty of us out there who won't let bogus claims go unchallenged. If the science was actually settled, why distort the news?
Case in point, check out the excellent article Dr. Jay Lehr posted at CFACT.org debunking (yet again) the spurious claim that 97% of scientists all agree that no global warming claim, no matter how wild, dare ever be challenged.
Many articles have been written to refute this claim but they all dig into the statistical weeds. Common sense alone should set you straight. If the reader wishes he or she could read the original paper by Naomi Oreskes that started it all in Science Magazine in December of 2004. Be aware you might die laughing...
Simple proof of this erroneous talking point is provided by the Global Warming Petition Project at the Oregon Institute of Science and Medicine in 2015. They obtained signatures on a Declaration from 31,478 American scientists, including 9,021 with Ph.D.s that stated they did not believe man kind had a significant impact on his climate. The declaration included the words: "There is no convincing scientific evidence that human releases of carbon dioxide methane or other greenhouse gases are causing or will in the foreseeable future, cause catastrophic heating of the Earth's atmosphere and disruption of the Earth's climate. Moreover, there is substantial evidence that increases in atmospheric carbon dioxide produce many beneficial effects upon the natural plant and animal environment of the Earth."
They made all the names available in a paper back book.It is rather doubtful that these people all comprise the 3% of non believers.
Check out Dr. Lehr's full account here.
Science works on objective reality, not consensus.
Especially not a phony consensus.