Firm Seeks Approval to Flare Gas From Mine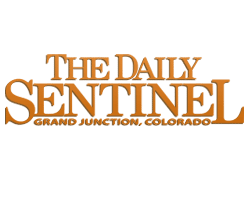 By Dennis Webb
May 1, 2019 - A subsidiary of Oxbow Mining, which formerly ran the Elk Creek Mine in Colorado's North Fork Valley is pursuing approval to flare methane gas from the nearby Bowie No. 2 Mine.
Hubbard Creek Coal Gas, LLC, is proposing operating the flare at an existing mine borehole north of Hubbard Creek Road.
The proposal is scheduled to go before the Delta County commissioners May 7.
Oxbow Mining has been involved for years in a partnership that captures gas from the Elk Creek Mine and burns some of it to create electricity and flares some for carbon credits. Partners include the Aspen Skiing Co., which funded most of that project, Denver-based Vessels Coal Gas, Glenwood Springs-based utility Holy Cross Energy, and Gunnison Energy.
Methane is considered to be dozens of times as potent a greenhouse gas as is carbon dioxide. Using a flare to burn methane gas that was freed from rock during underground coal mining and otherwise eventually would leak to the atmosphere converts it to carbon dioxide and water vapor. It also creates carbon credits for which a market exists in California.
"There's a value there. There's a value to the state of California," said Brad Goldstein, spokesman for Oxbow Carbon, which owns Oxbow Mining.
The methane project at the Elk Creek Mine got underway there in late 2013, even as production at the now-closed mine had begun winding down following a mine fire about a year earlier that stranded its longwall mining equipment. However, the methane project has continued to operate due to the copious amount of methane produced during the mining.

The Bowie mine hasn't been active for years but likewise continues to contain plenty of methane.
The methane project there would occur under a lease with Bowie Resources, which also has applied to the state Division of Reclamation, Mining and Safety for a permit revision for the project.
Hubbard Creek Coal Gas is pursuing what's being characterized as a minor development with Delta County for the project. According to a project notice, it would be built over about four weeks and would be unmanned, being operated remotely and automatically via a computer.
A diesel generator would operate an electric-powered vacuum pump on the site to extract the methane.

A third North Fork Valley coal mine, West Elk, continues to operate. Conservation groups have pushed for capture or flaring of its methane, which currently is vented to the atmosphere to try to protect miners by preventing underground explosions.
West Elk is the largest single industrial source of methane emissions in Colorado.