Contura Deep Mine 41 Roof Bolter Lost Arm in Incident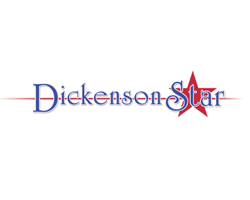 By Jenay Tate
May 1, 2019 - The Virginia Department of Mines, Minerals and Energy said Tuesday it has not yet completed its investigation into an early morning accident April 24 that cost a coal miner his arm.
The accident happened at about 5 a.m. at Contura's Deep Mine 41 near McClure, where Ray Robinette, 56, of Norton, was running a roof-bolting machine.
Robinette was med-flighted to Wake Forest in North Carolina, where his arm had to be amputated, according to DMME spokesperson Tarah Kesterson. She reported at the time he was in stable condition and doing well.
DMME and U.S. Mine Safety and Health inspectors are investigating jointly what happened. They must conclude their investigation before ruling exactly what happened and a cause, she said.
Kesterson said it would be a few weeks before the final report is issued.
Robinette has about 18 years of mining experience in Virginia, according to Kesterson.
Deep Mine 41 is a non-union mine located near McClure in Dickenson County and is a substantial coal producer.
According to federal mining records, Deep Mine 41 has had 40 lost time injuries in the past four years and three serious accidents. Those are defined as ones requiring at least 24 hours in a hospital.
There was a fatality at Deep Mine 41 in March 2015.
There are no union coal mines in Virginia anymore, Kesterson said, although the McClure River Preparation Plant is a union operation that employs about 60 people.
The plant is owned by Dickenson-Russell, a subsidiary of Contura Energy.