Depressed PRB Shipments Drag on Peabody's Q1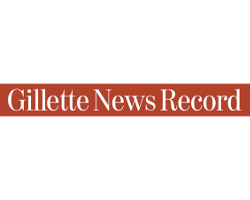 By Greg Johnson
May 1, 2019 - Rail disruptions caused by severe cold and flooding throughout the Plains states in mid-February contributed to a 22% drop in Peabody Energy Corp. coal shipments from the Powder River Basin in the first quarter of 2019.
The company's three PRB mines — North Antelope Rochelle, Rawhide and Caballo — sold 25.3 million tons of coal in the first quarter of this year, compared to 32.4 million tons in the same period in 2018, according to Peabody's 2019 first quarter report released Wednesday morning.
Peabody estimates those weather-related impacts to Powder River Basin shipments cost the company about $23 million in added expenses.
"Winter weather and severe flooding limited rail shipments from the PRB," said Amy Schwetz, Peabody's executive vice president and chief financial officer. For the quarter, Peabody posted a net income of $129.9 million on revenues of $1.25 billion, short of the $207 million recorded in the first quarter of 2018 with revenues of $1.46 billion.
The Powder River Basin struggles show up in those overall revenue numbers as well, with the area posting revenues of $287 million, 26% lower than the $389 million made in the first quarter of 2018.
The company also continues to recover from a devastating fire at its North Goonyella mine in Australia last year, and insurance settlements seem to have balanced the books on that front.
While Peabody's thermal operations were impacted by weather in the first quarter, the company managed to return more than $300 million in cash to shareholders, CEO Glenn Kellow said.
That brings the company's payback to shareholders to more than $1.4 billion since August 2017, he said.
Looking Forward
While natural gas-fired power generation was up 11% in the first quarter, all other sources were down, including a 9% decrease for coal, Kellow said. He expects more coal-fired generation retirements to continue to affect domestic coal, but those shutdowns are slowing some compared to the last couple of years.
On a global level, the market for coal is much more positive, he said. For the first time, global coal generation passed 2,000 gigawatts in generation in 2018. And while coal plants are closing down in the United States, there is about 300 gigawatts of new generation being built in Asia, which is served by Peabody's Australia operations.
While the margins for Powder River Basin coal continue to narrow — Peabody's margin per ton sold was down $1.02 in the first quarter — Schwetz said there is still money to be made in domestic coal.
"The good new is the PRB seems to largely recover from these issues," she said.
Although the weather caused delays and reduced production, the company expects the second half of 2019 to level out for Powder River Basin operations, Schwetz said. That includes lower stockpiles at U.S. power plants and orders to build those up again.
However, a continued depression of thermal coal sales and production from the PRB reflects "the impact of a challenged coal industry," the report says.
Peabody's Powder River Basin operations produced 119.1 million tons of coal in 2018 and employs 1,545 people, according to the federal Mine Safety and Health Administration.