Senate Minerals Permitting Legislation Recognizes Vital Role of the Raw Materials Necessary to our National and Economic Security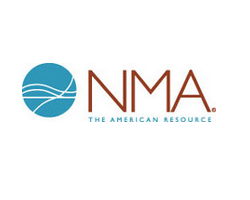 May 3, 2019 - The following statement was released today by National Mining Association (NMA) President and CEO Hal Quinn praising the introduction of the American Minerals Security Act, which includes modernization of the federal permitting systems to improve access to minerals critical for defense readiness, energy, manufacturing and technological innovation:
"As demands for minerals continue to increase, we are seeing a parallel increase in minerals coming to the U.S. from foreign sources, a clear sign that the U.S. mine permitting process is broken. Chairman Murkowski's legislation is a vital step forward to better position our country to achieve lasting minerals security.
"As it stands, our global peers accomplish in two to three years what takes a decade to permit in the U.S., deepening our reliance on foreign imports. This is a problem the Chairman has rightfully called the nation's 'Achilles' heel.' This flawed process hampers access to the raw mineral materials that are essential to our economic growth, discouraging investment and jeopardizing the growth of downstream industries.
"The U.S. needs to be doing more to encourage the responsible use of our significant domestic resources to strengthen both our national and economic security. We now call on Congress to pass necessary permitting reforms."