UK Lawmaker Panel Plots Course to 2050 Carbon Neutrality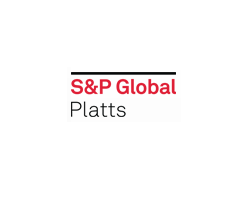 May 3, 2019 - The UK's electricity sector is ahead of the curve when it comes to cutting carbon emissions, but the country still needs to raise its renewables capacity four-fold by 2050 to reach a target of net-zero greenhouse gas emissions, parliament's Committee on Climate Change said in a report Thursday.
Pillars of the CCC's recommendations include sharply increasing renewable energy supply, switching entirely to electric vehicles by 2035 at the latest, developing carbon capture and storage technology and low-carbon hydrogen, as well as planting millions of trees, making buildings more efficient and measures to reduce emissions on farms.
"All of this is possible [and] we see that the costs are manageable thanks to the fall in cost of key technologies," Chris Stark, the CCC Chief Executive, told reporters ahead of the report's release.
He said the power and buildings sectors, the most expensive to decarbonize, would each need "in the tens of billions" of pounds in extra investment every year, including money provided by the government, to reach the goal.
But steep cost reductions over the last few years for technologies such as offshore wind and electric vehicles mean that the transition would not cost more than 1%- 2% of GDP or around GBP20 billion-GBP40 billion ($26 billion-$52 billion), a year, the committee calculated -- the same amount approved by parliament in 2008 for a mere 80% reduction in emissions against 1990 levels.
Committee chairman John Gummer said an early move toward climate neutrality would mean significant export opportunities for technologies and expertise. "We'll make money, as a nation, out of this if we do it right," he said.
Earlier this week France announced plans for carbon neutrality by 2050 and the EU has also proposed targeting net zero emissions by mid-century, although that proposal, unlike the CCC's, does not include international aviation and shipping.
The committee's recommendations were requested by the government in light of the 2018 report from the Intergovernmental Panel on Climate Change that found nations need to ramp up efforts to rein in emissions to keep global temperature rise below 1.5 degrees Celsius from pre-industrial levels.
The commission warned that the transition was contingent on the immediate introduction of clear and stable policies across emitting sectors to set the direction for industry. "The government should accept the recommendations and set about making the changes needed to deliver them without delay," Gummer said.
UK power plant emissions have more than halved over the last 10 years as pollution from most other sectors, with the exception of industry, have barely moved.
The country's phase-out date of 2025 for unabated coal power and a carbon tax on top of the EU's cap-and-trade emissions scheme have led to a wave of coal plant closures in recent years. The fuel provided less than 5% of Britain's electricity in 2018, compared with 21% from solar and wind, 39% from gas and 18% from nuclear.
Asked whether the UK would need nuclear power under the committee's scenario, Gummer said enough baseload capacity could be provided by gas, coupled with carbon-capture technology, although there was a question of cost and the decision was ultimately up to the government.
"The baseload arrangement is much less acute than we once thought," he said, both because of the advent of storage technology and more effective grid management. "This need is coming down, but it is still essential."