Australia's Coal Exports to China From Gladstone Surge in April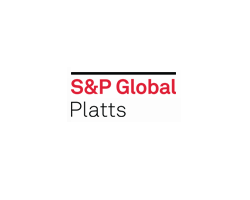 May 6, 2019 - Australia's exports of coal to China from the Port of Gladstone jumped in April, and helped lift the port's total volumes to a three-month high, data from the Gladstone Ports Corp. showed on Monday.
The Queensland-based port exported 1.44 million mt of coal to China during the month, the highest monthly total in 10 months. It was more than five times the 261,000 mt seen in April last year, and almost triple the 527,000 mt seen in March.
This helped propel Gladstone's total coal exports to a three-month high of 6.20 million mt, up 36% on year and 2% on month, GPC figures showed.
The surge in volumes to China came amid reports that the Asian country was targeting Australian coal shipments with lengthy delays.
"We know that at the beginning of February, custom clearance times for Australian coal increased from about 25 days to about 40 days. There are some reports that delays have extended to as long as three months," Commonwealth Bank commodities analyst Vivek Dhar said April 15.
China-based market sources told S&P Global Platts late last month they remain cautious about anticipating any changes. "Things will be the same until there's actual change," a southern China-based trader said. With domestic prices at a comfortable level, China is in no rush to move Australian supply into China immediately to lower prices further, the trader added.
Volumes to Gladstone's two largest destinations for coal, India and Japan, were also at multi-month highs. India -- which is importing more and more coal as it expands its steel sector -- was shipped 1.71 million mt from Gladstone in April, which was a five-month high. It was up 66% year on year and 2% month on month, GPC data showed.
About 70% of the coal exported from Gladstone is metallurgical with the remaining 30% being thermal, GPC said.
Gladstone exports to Japan were at a five-month high of 1.60 million mt, but down 7% year on year. Despite being the highest volume in a few months, volumes to Japan remained subdued compared to recent years. Strong demand from the auto and construction sectors was largely offset by a slowdown in residential construction, Australia's Department of Industry recently said.
Over the course of 2016 and 2017, Gladstone exports to Japan averaged 1.9 million mt/month.
Gladstone's exports to South Korea stood at 782,000 mt during the month, down 11% year on year and 47% month on month. Meanwhile, volumes to Taiwan were 230,000 mt, up 32% year on year and 31% from March, the data showed.
The other countries to receive coal from Gladstone in April were Indonesia (121,693 mt), Netherlands (79,682 mt), Brazil (74,473 mt), Malaysia (75,010 mt) and Singapore (74,480 mt), GPC said.