Coal-Carrying Vessels Departing U.S. Ports Total 73, Down 21.5% on Week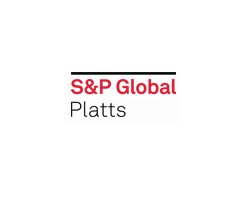 May 6, 2019 - Coal-carrying vessels from departing from U.S. ports totaled 73 in the week ended April 27, down 21.5% from the previous week and down 48.5% from the year-ago week, Platts cFlow trade-flow data showed this week.
The drop was largely driven by U.S. Gulf Coast ports, which had 32 departures, 11 fewer compared with the week before.
Off Atlantic Coast ports, coal-carrier departures totaled 26, down 7 from the prior week, and a total of 15 departed from West Coast ports, compared with 17 a week earlier.
Compared with the year-ago week, vessels departing from the Gulf Coast were down 51.5%, from the Atlantic down 53.6% and from the West Coast down 25%.
The top three regional destinations in the most recently ended week were North Asia, with 21 coal-carrier arrivals, and the Mediterranean and North Asia, both with 13 arrivals. In the year-ago week, the top destinations were the North Atlantic, with 21 arrivals, the Mediterranean, with 15, and North Asia and the UK and Continent, both with 14 arrivals.