AML Reclamation Bill Filed in Congress Again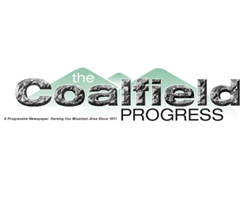 May 8, 2019 - For the fourth time in as many years, members of Congress have introduced legislation aimed at using federal abandoned mine land funds to help revitalize local economies.
Sens. Mark Warner and Tim Kaine of Virginia announced April 30 that they are among six senators sponsoring the RECLAIM Act of 2019.
RECLAIM stands for Revitalizing the Economy of Coal Communities by Leveraging Local Activities and Investing More.
As with previous versions, the bill would release $1 billion from the remaining, unappropriated balance in the Abandoned Mine Reclamation Fund to states "to be spent on reclamation projects in communities impacted by abandoned mine lands and the recent decrease in coal mining production," the senators noted. The bill also would require states "to carry out reclamation projects that will create favorable conditions for economic development."
If passed, $195 million would be distributed to uncertified states and tribes with approved AML programs each year from fiscal year 2020 to 2024.
More than 71,000 acres of Virginia land has been impacted by coal mining, Warner and Kaine noted. At current AML funding rates, it would take about 55 years to reclaim abandoned mine sites in Virginia. The RECLAIM Act would help speed up the process.
To be funded, projects must be conducted in areas that have been adversely affected by a reduction in coal mining-related activity and/or in communities that have traditionally relied on coal mining for a substantial portion of their economy.
"As technologies evolve and our economy changes, we cannot forget about the coal mining communities that for years fueled our nation," Warner said.
"Mine reclamation supports hundreds of jobs in Virginia each year, strengthens our economy, and helps clean up the environment," Kaine said.
Other Senate sponsors include Joe Manchin, D-West Virginia; Sherrod Brown, D-Ohio; Bob Casey, D-Pennsylvania; and Tammy Duckworth, D-Illinois.
The RECLAIM Act has been introduced annually since 2016, but it faces opposition from mining industry trade groups that argue against diverting AML funds from their original purpose.