Mines Named in Safety Penalty Lawsuit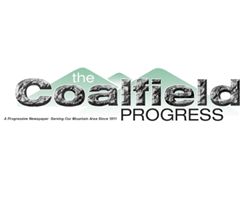 May 9, 2019 - The federal Mine Safety and Health Administration has gone to court aiming to collect nearly $4 million in unpaid penalties from 23 coal companies owned by West Virginia Gov. Jim Justice and his family.
Targeted firms include mine operators in Wise, Lee, Dickenson and Tazewell counties, liable for more than $646,000, along with several companies in adjacent Kentucky and West Virginia counties.
The suit was filed Tuesday at the U.S. district court in Roanoke.
"The defendants racked up over 2,000 safety violations over a five-year period and have, to date, refused to comply with their legal obligations to pay the resulting financial penalties," said U.S. Attorney Thomas Cullen in a press release. "This is unacceptable, and, as indicated by this suit, we will hold them accountable."
The suit covers nearly 2,300 citations between May 2014 and May 2019, seeking penalties of more than $3.95 million.
Virginia firms named include:
• Southern Coal Corp., a parent firm based in Roanoke.
• A&G Coal Corp.: Eight mines with delinquent, uncontested penalties in Wise and Dickenson counties. Total of 14 cases, 118 violations and $544,500-plus owed.
• Nine Mile Mining Inc.: Two affected mines in Lee and Wise counties. Total of seven cases, nine violations and nearly $11,500 owed.
• Virginia Fuel Corp.: Six affected mines in Harlan County, Ky. and Lee, Dickenson and Wise counties. Total of seven cases, 10 violations and nearly $4,000 owed.
• Black River Coal LLC: One affected mine in Tazewell County. Total of 11 violations and $86,000-plus owed.