Germany's Interest in Russian Coal Rises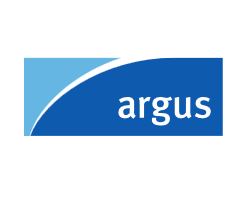 June 5, 2019 - Germany increased its thermal coal imports from Russia by almost 46pc year on year in the first quarter to 3.2mn t, according to data from EU statistical agency Eurostat. The share of Russian sales to the country rose significantly, as Germany's total receipts of thermal coal were nearly flat year on year in January-March, at around 7.95mn t.
The sharp growth was registered in March, when Russia supplied more than 80pc of coal imported by Germany. But total thermal coal imports to the country dropped over the period — by almost 54pc year on year to 1.2mn t, Eurostat data show. Russian producers' main competitors in the region — South African and Colombian suppliers — have preferred to focus on less depressed Asian markets rather than selling volumes to Europe, while Russian suppliers still concentrate on supplying to Germany, providing more competitive prices.
Germany will reduce its coal imports in coming years, as the government plans several phases to close down coal-fired power plants in the country. German utilities plan to decommission at least 1.6GW of hard coal-fired generation capacity by 2023. This could be partly offset by the start of Uniper's 1.1GW Datteln 4 coal-fired plant in 2020. But the future of this under-construction power station is now uncertain, as coal phase-out in the country could be more aggressive if the German government sanctions a plan proposed by the commission on growth, structural change and employment in January.
The government has already begun talks with operators about which lignite and coal-fired plants should shut down and when, and about levels of compensation. A draft law on coal and lignite-fired plant closures may be presented in the second half of 2019.
"Even if coal consumption in Germany continues decreasing, the share of Russian coal deliveries will grow, replacing Colombian and South African origins, as well as shipments from the US," a source at a large Russian mining company said.
Find more news, price information and market analysis on Russian coal exports in Argus Russian Coal report.