Ukrainian Mills Assess Russian Met Coal Restrictions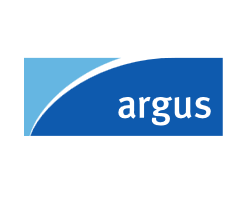 June 10, 2019 - Ukrainian steelmakers are taking stock of Russia's tightening of restrictions on exports of coking coal and metallurgical coke to Ukraine, after a permitting process came into effect on June 1.
Under the new regulation, Russian companies wanting to export coal and coke products to Ukraine — including those for metallurgical use — must get permission from the economic ministry. A list of companies and the volumes they wish to send was submitted at the end of May for review by the authorities, but no details have been made public.
As yet it is unclear whether the new system will delay or restrict volumes heading to Ukraine, and end-users are trying to gauge its significance.
A spokesperson for ArcelorMittal — which owns the Kryviy Rih (AMKR) steel plant — said that "we are in the process of analysing the situation and assessing its impact on our Ukrainian operations".
AMKR typically sources coking coal from a range of countries — encompassing central Europe, Asia-Pacific and the Americas — but Russian supply has in the past comprised more than half of its imports.
Steelmaker Metinvest — which also sources a significant portion of its coking coal and met coke requirements from Russia — has not yet responded to a request for comment.
Ukraine's reliance on coking coal imports has risen sharply in the past two years, as the country's mills attempt to return steel output to levels achieved before the armed conflict in eastern Ukraine escalated in 2016-17. The conflict has affected several steel production facilities directly and also their access to some key local raw material supply sources.
Trade data show Ukraine importing 5.25mn t of coking coal in January-March, of which 77pc came from Russia.
A CIS market participant said that some Russian coal shipments could be directed to Ukraine via Belarus, in order to sidestep the permitting restrictions. But no companies have stated any such intentions.
Opportunity for U.S. Suppliers
Any issues surrounding Russian coking coal supply into Ukraine could open up opportunities for U.S. suppliers to sell some additional material to the country's mills.
At least one U.S. producer has received a coking coal enquiry from Ukraine in the past few days, attributing it to the mill's concerns about Russian quality and whether they can keep buying it at all. "Ukrainians are still buying from Russia but want to take from other sources to be on the safe side if possible," the U.S. producer said.
U.S. coking coal is likely to be a more attractive option for Ukrainians than Australian product — assuming the grades are a suitable match for requirements — owing to shorter delivery times and competitive prices.
The Argus daily fob Australia assessment for premium hard low-volatile coking coal is at $201.40/t today, while the Argus fob Hampton Roads index for low-volatile coking coal is at $177/t.
U.S. coking coal producers regard central and eastern Europe as a key growth opportunity for exports, having increased shipments to Ukraine to 4.16mn t in 2018 from 3.77mn t in 2017, according to U.S. census bureau data.
U.S. exports to Ukraine edged down slightly in January-April 2019, to 788,072t from 822,575t a year earlier.