Miners Publish Safety Reviews After Fatal Collapses of Tailings Dams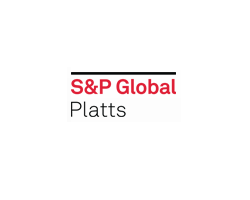 June 10, 2019 - Three leading mining companies published documents Friday addressing safety issues, including how they monitor and maintain tailings dams -- where waste is stored -- after dam collapses in recent years killed hundreds of people.
BHP, the world's largest miner, said five of its dams were classified as 'extreme' in terms of the risk posed in the event of their collapse, with another 16 rated as 'very high' risk.
The 'extreme' and 'very high' classifications were based on the modeled, hypothetical most significant failure mode without controls, and not on the current physical stability of the dam, the company said.
The miner's tailings operations total 67, with 13 active, it said. All of BHP's active extreme operations are in Australia.
Failure can occur from too much rain flooding the facilities, structural failure, foundation failure, surface erosion and internal erosion.
Environmental risks for metals and mining companies are among the highest across all sectors, according to S&P Global Ratings' ESG Industry Report Card: Metals and Mining, issued earlier this week.
Two months ago, S&P Global Ratings (a division of S&P Global, like S&P Global Platts) launched its ESG Evaluation, a new benchmark that provides a cross-sector, relative analysis of an entity's capacity to operate successfully in the future.
In November 2015, production of iron ore and pellets was halted at Samarco -? located in Brazil's Minas Gerais state and a joint venture owned by Vale and BHP -- after a dam burst causing one of Brazil's worst environmental disasters with a mud slide that claimed 19 lives.
Since the Samarco accident, Vale, the world's largest iron ore miner, has implemented safety and preventive procedures regarding tailing dams.
However, this January, more than 200 people were killed following the collapse of the iron ore tailings Dam 1 at Vale's Feijao mining complex, also in the Minas Gerais state.
The mining sector has since been under greater scrutiny to act.
Glencore
Global diversified natural resources firm Glencore said Friday it has launched a microsite that provides detailed information on its tailings storage facilities.
CEO Ivan Glasenberg said: "Safety is a core value at Glencore. The safety of our workforce and the communities living around our assets is a priority during all of our operational activities. Appropriately managing the safety of our TSFs is part of our commitment to act as a responsible operator and to minimize our direct and indirect impacts on the environment."
Anglo American
Anglo American also launched an initiative detailing its tailing operations, and safeguards surrounding operations. The move came after pressure from the Church of England's Pension Board and the Swedish Council on Ethics.
CEO Mark Cutifani said: "We have confidence in the integrity of Anglo American's managed TSFs...Looking to the future, we are working on a number of technologies that we expect to significantly reduce the volume of waste material we produce through our activities."
Earlier this week, consultancy PwC said in its Mines 2019 report: "Climate change, technology and changing customer sentiment are among many of the business challenges. In order to restore faith in 'brand mining', the top miners will need to prove they are keeping up with the pace of change. Miners have a critical role to play in addressing the awareness gap between the brand of mining and the benefits of mining."