Peabody Proceeding With Re-Entry Of Zone One Of North Goonyella Mine in Australia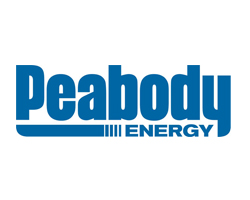 July 3, 2019 - Peabody (NYSE: BTU) today announced it has commenced re-entry of Zone 1 of the North Goonyella Mine in consultation with the Queensland Mine Inspectorate. Activities are part of a comprehensive, phased reventilation and safe re-entry plan for the mine.

"Following the reventilation of Zone 1 of the mine, our team is ready to return underground and move us yet one step closer to resuming normal operations," said Peabody Australia President George J. Schuller Jr. "We appreciate the dedication and participation of our trained employees, as well as the Queensland Mine Rescue Service, as we continue to advance this process."

The first zone of the mine represents approximately 25 percent of the area to be re-entered, and the area expected to be least affected by the incident. Upon re-entering Zone 1, Peabody will assess conditions underground and make any necessary repairs required prior to reventilating Zone 2. The company looks forward to providing a more detailed update as part of its second quarter earnings release as well as providing periodic updates on its website at PeabodyEnergy.com.

Peabody (NYSE: BTU) is the leading global pure-play coal company and a member of the Fortune 500, serving power and steel customers in more than 25 countries on six continents. The company offers significant scale, high-quality assets, and diversity in geography and products. Peabody is guided by seven core values: safety, customer focus, leadership, people, excellence, integrity and sustainability.