Atlantic Coking Coal: Pressure Persists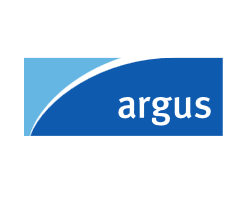 July 3, 2019 - U.S. coking coal prices continue to face downward pressure this week from the slowdown in demand from European mills and softening fob Australian prices. But demand from Turkey and Ukraine are lending some support to sentiment.

The Argus daily fob Hampton Roads assessment for low-volatile coking coal is unchanged today at $172.50/t fob. The high-volatile type A (HVA) assessment is also flat, at $189.20/t fob Hampton Roads, while the high-volatile type B (HVB) index crept up by 30¢/t to $152/t fob on the back of indications in the market.

A Turkish mill closed a tender yesterday for 250,000t of mid-volatile single seam blends to be delivered in August, September and October. The price has not yet been fully confirmed.

Australian producers have increased their presence in the Turkish coking coal market in the past five months, but Russian suppliers are also pushing for market share, and Turkey's recent reduction of its import tariff on U.S. coking coal may encourage more U.S. interest in the tender. The Turkish government's sulphur limit of 1.1pc on coking coal imports has meant that some US producers prefer to supply markets such as India, a market participant said.

Restrictions on Russian exports of coking coal to Ukraine might open up more opportunities for U.S. producers in the coming months, and lessen the impact of weakness in Europe. "Ukraine has been among the bright spots in recent months despite the European slowdown," a producer said.

Several suppliers of U.S. coking coal have been in Brazil lately and remain there at the moment, solidifying supply deals for the second half of the year ahead of some scheduled blast furnace maintenance in July-September.

Bulk shipment rates in the Atlantic continue to strengthen on the back of increased activity on the Americas coal freight market. The U.S. east coast-Rotterdam freight rate rose by $1.50/t to $12.50/t.