Regency Brings New Funds Into U.S. Coal Business, More Required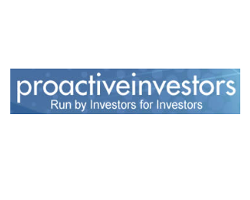 July 9, 2019 - After some delay, Regency Mines PLC (LON:RGM) has managed to secure an investment into its U.S. coal business, Mining Equity Trust.

Following the US$750,000 investment into MET by investment company Carraigbarre Capital Ltd, Regency will hold a 25.84% stake in MET.

CCL will become a 45.02% shareholder in MET, with a board seat.

Legacy Hill Resources will remain the operator of Omega Holdings, which owns the coal projects.

The new money will partially recapitalize MET, but more funding is required.

"Both existing partners including Regency have agreed to the reduction in their respective stakes to facilitate this third partner with a view to beginning to realize the promise that attracted them to this investment originally," said Regency chief executive Scott Kainz.