Coal Miners Request Class Action Lawsuit Against Bankrupt Employer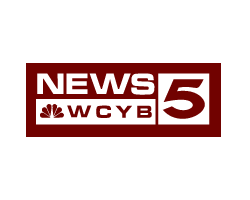 By Caleb Perhne

July 10, 2019 - A group of coal miners are seeking a class action lawsuit against their employer after the mining company filed for bankruptcy.

Keokee, Virginia resident Travis Smith said there was no warning before his employer told him not to come back to work. He said his last paycheck bounced, leaving him struggling to pay bills.


"Don't know when we're going to get our checks, or if we're going back to work, or I don't know where we're at," Smith said.

Blackjewel mining filed for chapter 11 bankruptcy, citing $500 million in debt. The company has mines in Appalachia, St. Charles and Jewel Ridge in Virginia.

Communities are coming together to help miners get by. Businesses and nonprofits in Harlan, Kentucky are providing food and help with bills.

"When something's needed, everybody kind of pitches in to help," Donna Price at Harlan County Community Action Agency said. "But this has affected so many miners and families."

Virginia Gov. Ralph Northam announced he'll do the same in the Commonwealth by waiving unemployment waiting periods and providing help finding jobs.

"They didn't get proper notice," Del. Terry Kilgore said. "They didn't let anyone know that they were going to shut down the mines. We had individuals who were already on vacation."

We spoke with attorney Stuart Miller who is representing miners in a possible class action suit. He said if it moves forward, all miners affected will be included unless they opt out.

Meanwhile, people like Smith are being forced to make tough decisions. He's looking at a job in Alabama.

"I grew up here. I lived here my whole life, but I've got to provide for my family," he said.

We made several phone calls to Blackjewel for comment but did not received a response by the time of writing. The company has until August 9 to respond to the class action complaint.