Jim Justice Companies Say Federal Lawsuit Over Safety Violations Should Be Dismissed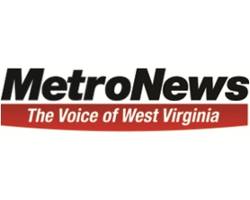 By Brad McElhinny

July 11, 2019 - Lawyers for nine coal companies owned by West Virginia Governor Jim Justice and his family are asking for a federal lawsuit over unpaid safety violations to be dismissed because of where it was filed.

"The corporate office is West Virginia, the corporate officers and employees are in West Virginia, and many potential witnesses for trial are in West Virginia," the lawyers wrote.

Federal prosecutors and the federal agency that oversees mine safety filed suit in May against 23 Justice coal companies in U.S. District Court for the Western District of Virginia.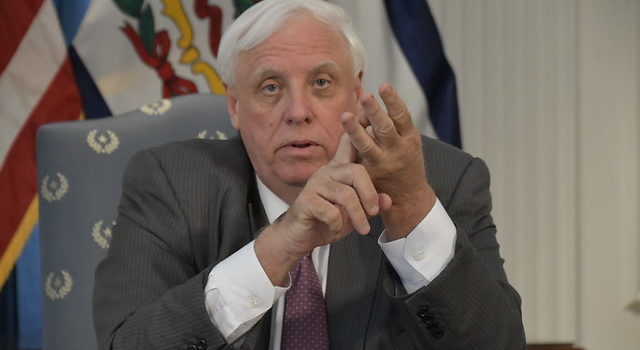 G
ov. Jim Justice appears at a news conference at the state Capitol
Photo by Steve Rotsch/Governor's Office

The lawsuit lists many of the Justice companies with a principal place of doing business in Roanoke, Virginia.

The first response by the Justice companies came this week.

The documents filed included an answer to the federal claims, plus a motion to dismiss saying nine of the companies aren't headquartered in Virginia and that the allegations did not take place there.

Those listed on the motion to dismiss include Double Bonus Coal, Dynamic Energy, Frontier Coal, Justice Energy Company, Justice Highwall Mining, Keystone Services Industries, M&P Services, Nufac Mining, and Pay Car Mining Company.

The filing also includes an affidavit by Tom Lusk, chief operating officer of Bluestone Resources, describing where the companies operate.

All of the companies are incorporated in West Virginia, except for one that is incorporated in Delaware, the lawyers wrote.

"Second, the plaintiff's claims for unpaid civil penalties are based solely upon alleged violations of federal law which occurred outside of Virginia," the Justice company lawyers wrote in a memorandum to support the motion to dismiss.

The memorandum continues by saying, "Additionally, none of the defendants operate any coal mines in Virginia and have not operated any mines in Virginia during the time period at issue in the complaint, which is May 3, 2014, to May 3, 2019."

The lawsuit was filed on behalf of the U.S. Secretary of Labor and the Mine Safety and Health Administration.

The U.S. Attorney's Office claimed the Justice companies racked up 2,297 safety violations over a five-year period without paying them or dealing with them in any way.

"The defendants failed to pay the penalties or even notify MSHA that it contested the assessed civil penalties," according to a statement put out by the U.S. Attorney's Office.

The 23 defendants are: Southern Coal Corporation; Justice Coal of Alabama; A&G Coal Corporation; Black River Coal; Chestnut Land Holdings; Double Bonus Coal Company; Dynamic Energy; Four Star Resources; Frontier Coal Company; Infinity Energy; Justice Energy Company; Justice Highwall Mining; Kentucky Fuel Corporation; Keystone Service Industries; M&P Services; Nine Mile Mining; Nufac Mining Company; Pay Car Mining; Premium Coal Company; S and H Mining; Sequoia Energy; Tams Management; and Virginia Fuel Corporation.

Those are all companies owned by Governor Justice and his family. The suit mentions Justice, along with son Jay and daughter Jill, as operators of the companies.

The originally-filed court documents indicate each of the companies operated at least one mine with delinquent uncontested MSHA penalties.

The filings this week by the Justice companies include an answer to the original complaint.

That document includes a series of statements agreeing with some basic facts, such as where companies are located, but denials of the allegations.

The companies deny a statement in the lawsuit "insofar as the same allege or purport to allege that the Defendants are or have been obligated to pay $4,776,370.40 in Mine Act Penalties and interest."