Atlantic Coking Coal: Turkey Talks Ongoing, Prices Slip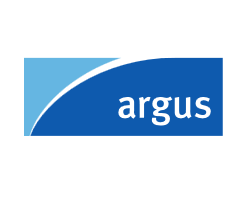 July 11, 2019 - Coking coal prices remain under pressure in the Atlantic region with buyers still eyeing discounts to indexes.

The Argus daily fob Hampton Roads assessment for low-volatile coking coal edged down by 50¢/t to $170.50/t today. The daily assessment for high-volatile type A (HVA) is also down by 50¢/t at $184.50/t fob, while the high-volatile type B (HVB) index is flat at $150/t fob Hampton Roads.

Talks are under way after a Turkish mill issued a new tender this week, seeking 75,000t of low-volatile and 75,000t of mid-volatile coking coal for August shipment. Potential suppliers began to submit offers yesterday and negotiations are ongoing.

It is unclear whether another Turkish mill has finalised its latest tender, with indications last week that it had been finalised but no price level yet disclosed. One source said the discussions are still under way this week. The mill has been in the market for 250,000t of mid-volatile seam blends to be delivered in August-October.

Ukrainian interest has slowed following some recent activity and bookings from Amsterdam-Rotterdam-Antwerp stocks through an international trading firm. One mill is understood to have plentiful stocks and has indicated that it does not need to make any additional spot bookings in the near term.

There has been some talk that Metinvest might be having a problem with coal supply. The company has not yet responded to a request for comment, but market participants said they have not heard of any problems.

Scheduled maintenance at steel facilities in Ukraine and further west in Europe is further dampening consumption and appetite for extra spot cargoes. And on the supply side, US coking coal producers are increasingly focused on domestic negotiations for 2020 supply contracts, mapping out how much of their key brands will be allocated to local steelmakers next year.

The dynamics of the metallurgical coke market continue to draw attention, as participants wait to see if any European mills go ahead and offer met coke supplies. The widespread view is that sales will take place if mills can find attractive terms, but one trader commented: "Right now, I cannot see who would pay high enough to make them go through with a sale."

Market participants peg Colombian met coke prices at $280-290/t fob depending on grade. This compares with the Argus daily fob north China indexes for 62 and 65 CSR met coke at $296/t and $309/t, respectively.