Japan's Coking Coal Imports Hold Steady in June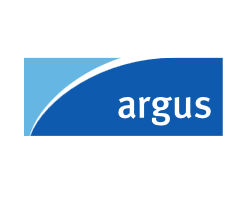 August 2, 2019 - Japan imported 5.33mn t of coking coal in June, down by 0.7pc from 5.35mn t in May and down from a year earlier and a drop of 1.8pc from 5.6mn t in April, according to finance ministry data.

June imports from top supplier Australia rose by 15.5pc from May to 2.7mn t, while June shipments from the US fell by 21.4pc from the previous month to 748,336t.

Japanese coking coal imports from Canada dropped by 37.5pc against a month earlier to 272,562t, while shipments from Russia fell by 61.6pc to 201,899t over the same period.

Imports from Indonesia were 1.4mn t, but much of this is mislabelled low-ash thermal coal used by steel producers at their captive power plants.

The Argus spot price assessment for premium hard low-volatile coking coal averaged $196.38/t fob Australia in June, up by 2.5pc from $208.40/t on the same basis in May.

Japanese metallurgical coke imports in May increased by 8.6pc to 120,718 but were down by 2.6pc from the same month last year. Nearly all of these volumes were supplied by China.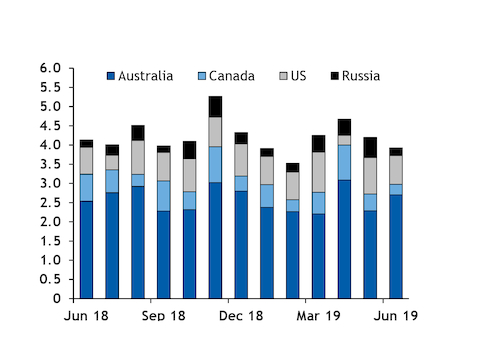 Japan Coking Coal Imports
mn t