Advertise at the Biggest Coal Event of the Year!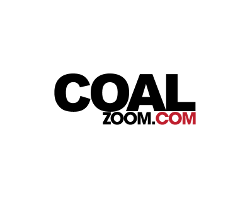 August 3, 2019 - The Bluefield Coal Show, sponsored by the Chamber of Commerce of the Two Virginias (formerly the Greater Bluefield Chamber of Commerce) is only five weeks away being held September 11-13. This is the biggest coal event of the year!
The 2019 Official Bluefield Coal Show Directory is currently in production and your company is invited to participate at heavily discounted rates. Phone now for details! This an excellent way to bring traffic to your booth and promote your company inexpensively!

The award-winning Directory is distributed to all of the Show's attendees – over 8,000 in 2017. Don't miss the opportunity to reach thousands of potential customers in the coal industry with your ad in the 2019 program!
With a half or full-page ad in the Directory, you will get a brief text description of your company to supplement your display advertisement. The official deadline has passed but we have a few extra days. We are on pace for another record-breaking Coal Show. Please act now!
To reserve your advertising space, contact Frazier Miller, Jr., President, Miller Interactive, Inc., 276-322-4636, sales@millerii.com.