China Demand Drives Canada's 1H Coking Coal Exports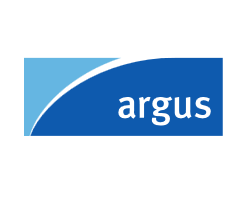 August 4, 2019 - Canada exported 2.08mn t of coking coal to China in the first half of 2019, up by 53.7pc from the same period last year. Despite the increase, Canada's coking coal shipments to China are still significantly below the 3.16mn t shipped in the same period of 2016.

The coal import restrictions imposed by customs authorities in eastern China's Shandong province and major ports in northern China such as Jingtang and Caofeidian earlier this month are likely to impact volumes in the second half of the year.

These restrictions are already adding further pressure to coking coal prices in a challenging cost climate for mills. The Argus assessed low volatile fob Australia coking coal price has fallen to $161.15/t today, from $192/t on 2 July.

China's steel sector purchasing managers index (PMI) showed further sectoral contraction in July on the back of a slide in output and new order bookings. The steel production sub-index was 0.6 points lower at 48.5. The raw materials import index was also in the contraction zone at 46.8. July's steel PMI was 0.3 percentage points lower than the previous month at 47.9, according to the China steel logistics professionals committee that produces the index. A score below 50 implies a deceleration in the sector's performance.

The strain of the weakness in the steel sector has also impacted demand elsewhere in Asia. Canada's shipments to Vietnam slowed in January-June this year after increasing three-fold in 2017 and at nearly the same rate in 2018. Canada exported 664,155t of coking coal to Vietnam in the first half of this year, down by 11.6pc year on year. This is a reflection of how the current weak climate for steel prices has seen steel mills in southeast Asia scale back production after increasing output in recent years.

Exports to Asia Remain Firm

Canada's shipments to other key Asian steel producers — Japan, South Korea and India — remained steady in the first half.

Shipments to Japan totalled 3.42mn t in January-June, down by 7.4pc year on year. The decline in Canadian shipments to Japan can be attributed to a preference for Australian coking coal in this period. Japanese mills have increased their imports of Australian material significantly in the second quarter after suffering a number of supply disruptions in the first quarter.

But exports to South Korea helped balance out the reduced volumes to Japan. Canada shipped 4.06mn t to South Korea in the first half, up by 7.7pc on the year.

Shipments to India reached 2.75mn t in the same period, up by 23.6pc year on year. This is in line with Indian mills increasingly diversifying their imports to Canada and the US as an alternative to Australia.

Canada Market Share Grows in Europe

The supply disruptions in Australia and narrowing production margins for mills in Europe appear to have supported Canadian coking coal exports to key steel producing countries in the region.

Low volatile Canadian coking coal is often considered a competitively priced alternative of comparable quality to low volatile Australian coking coal.

Canada shipped 467,670t of coking coal to Germany in the first half, up by 44.6pc year on year, while the Netherlands' receipts totalled 545,948t, up by 23.1pc year on year.

But shipments to Poland and Finland dipped by 9.1pc year on year to 365,678t and down by 25.3pc year on year to 230,225t respectively.