CONSOL Energy Beginning Itmann Mine Construction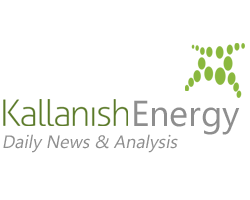 August 7, 2019 - CONSOL Energy reported second quarter 2019 net income of $48.8 million, or $1.56 per share, Kallanish Energy reports, which compares to net income of $52.7 million, or $1.58 per share, in Q2 2018.

The company's Pennsylvania Mining Complex produced 7.2 million tons (Mmt) of coal in the quarter, down from 7.7 Mmt a year ago. That drop was due to the impact of an additional longwall move in Q2 2019, and slower startup of the longwall after the move.

Sales Down Slightly

At the Harvey mine in Pennsylvania, the company set a new quarterly production record of 1.54 Mmt, it said.

CONSOL sold 7.4 Mmt in Q2 2019, down from 7.8 Mmt in Q2 2018. The complex reported average revenue per ton of $47.53, up from $47.34/ton a year ago. The average cash margin was $16.46/ton in Q2 2019, down from $20.35/ton in the year-ago quarter.

The company reported coal throughput volume of 3.7 Mmt at its CONSOL Marine Terminal in Baltimore, Maryland, up from 3.5 Mmt in Q2 2018.

The company, with headquarters in Cecil Township, south of Pittsburgh, reported net cash from operations of $83.6 million and year-to-date of $165.8 million. Its adjusted Ebitda was $112.9 million

Debt Reduced

The company reported organic free cash flow of $29.3 million for the latest quarter, and $71.7 million for 2019 year-to-date. The company also reported that its total debt was reduced by $21.4 million in 2Q 2019.

It repurchased 1.2% of outstanding common share for $9.6 million. It also increased its stock repurchase program from $175 million to $200 million.

It also said that it has increased 2020 contracted coal sales volume to 80% and to 34% for 2021.

"While commodity markets have been under pressure since the beginning of 2019, I am pleased to announce that the CONSOL team continues to deliver strong operating and financial performance," said president and CEO Jimmy Brock, in a statement.

"Our results for the first half of 2019 demonstrate the effectiveness of our strategy, which is based on a stable customer base, consistent operations and financial sustainability," he said.

Construction to Begin on Itmann Mine

CONSOL reported that construction will begin the Q3 2019 on its Itmann mine in West Virginia. The permits for the project were secured in June and July and the company has hired a general manager to oversee the project.

Located in West Virginia's Wyoming County, the Itmann metallurgical mine and preparation plant are expected to be completed in 2021. It will have a 25-year life and it will produce more than 600,000 tons per year of coking coal at full-run rate. It's expected the coal will sell for $65 to $75 per ton.

It will cost between $65 million and $80 million over the next two years to develop the mine and preparation plant. It's likely the project will be funded by the company's free cash flow, the company said.