WVU Football Team Visits Arch Coal's Leer Mining Complex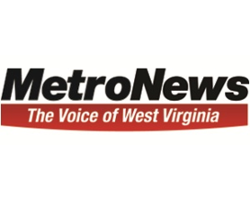 August 8, 2019 - Every time the West Virginia Mountaineers walk into Mountaineer Field they tap a large chunk of coal positioned outside of the stadium. Wednesday, Coach Neal Brown and his staff took the entire team on a field trip to see where it comes from.

The Mountaineers paid a visit to Arch Coal's Leer Mining Complex in Taylor County. The team got a chance to take a look at one of the state's most important industries up close and visit with a lot of Mountaineer fans who spend much of their work day deep inside the earth.