Cloud Peak Auction Pushed Back Again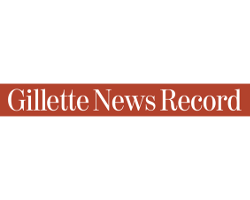 By Greg Johnson

August 9, 2019 - A Cloud Peak Energy Corp. auction for its Powder River Basin coal assets scheduled for Thursday has been pushed back a week until Aug. 15.

Under the terms of the company's Chapter 11 bankruptcy reorganization plan, Cloud Peak has control over the bid and sale process, including setting deadlines. The company has pushed back its bid, auction and sale deadlines several times. Thursday's auction was pushed back from Aug. 1 when it seemed likely both Cloud Peak and Blackjewel LLC would hold auctions on the same day.

By resetting its auction to Aug. 15, Cloud Peak Energy also has another opportunity to name a stalking horse bidder for any or all of its assets, if it chooses. It can do so any time until two days before the auction.

Moving the auction date back means those who object to any potential sales have to file them by the next day, Aug. 16. A sale hearing with the U.S. Bankruptcy Court will be held Aug. 19.

While the company is taking more time before holding its auction, it has closed out the process for potential bidders. According to Cloud Peak's request to change the hearing dates filed late Wednesday, the company has already reviewed the bids and notified those eligible to participate in the auction as qualified bidders.

Cloud Peak's auction includes the Spring Creek mine in southern Montana and the Cordero Rojo and Antelope mines in Campbell County. Combined, they employ more than 1,200 people.

Many energy industry analysts have noted that the Antelope mine in southern Campbell County is far and away Cloud Peak's most attractive asset for prospective bidders. At more than 23 million tons produced in 2018, it's the third most productive in the Powder River Basin.

No Word on Contura Sale

As Cloud Peak pushes back its auction and sale process, there's no word yet on whether the sale of Blackjewel's Eagle Butte, Belle Ayr coal mines in Wyoming and Pax Surface Mine in West Virginia has closed.

A federal bankruptcy judge approved the sale Tuesday to Contura Energy Inc., but the sale is contingent on Contura reaching and agreement with the U.S. Department of the Interior on fees, taxes and federal coal leases relating to the Wyoming mines.

A lawyer for Contura said during the sale hearing that it wants to close the sale as soon as possible and "immediately" bring putting back to work as many as 500 locked out Wyoming coal miners.