Asia and Americas Drive Down U.S. Coking Coal Exports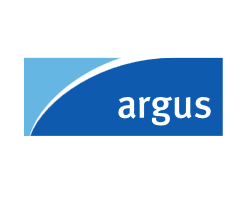 August 9, 2019 - U.S. exports of coking coal in the first half of 2019 fell by 8.8pc year on year to 26.31mn t, driven down by falling demand in Asia, Latin America and Turkey, U.S. Census Bureau data shows.

U.S. coking coal shipments in June totalled 4.71mn t, down by 5.3pc year on year.

Exports to Asia totalled 7.59mn t in the first half of this year, down by 17.6pc compared with the same period last year. Shipments to India and China led the decline, dropping by 36.8pc to 3.69mn t and by 60.4pc to 667,140t, respectively.

While Indian imports of U.S. coking coal have fallen, the outlook remains robust as Indian mills are expected to continue to look to the U.S. as an alternative source of supply to Australian coking coal. Steel manufacturing is a key part of Delhi's Make in India campaign, which aims to triple steel output to 300mn t by 2030-31.

The fall in exports to China is in line with expectations, after Beijing imposed an additional 25pc tax on imports of U.S. coal in June last year, and trade tensions between the two countries remained and have escalated since.

But shipments to Japan softened the drop in volumes to the region this year, likely boosted by Japanese mills looking to the U.S. to make up the shortfall stemming from Australian supply disruptions in the first quarter. Exports of coking coal to Japan in the first half totalled 3.3mn t, up by 20.7pc on the year. Shipments to South Korea in the same period edged up 14.8pc year on year to 1.28mn t.

Latin America Weakness

Coking coal shipments to Latin America totalled 4.13mn t in the first half, down by 11.6pc, pushed down by lower export volumes to Brazil and Mexico because contracting steel demand across the region has dragged down raw materials demand.

Brazil remained the largest importer of U.S. coking coal, with its receipts reaching 3.54mn st in the first half but down by 10.9pc compared with the first half of 2018, while shipments to Mexico registered the largest drop, falling by 64.4pc on the year to 149,247t.

Mexico led Latin America's crude steel production decline of 4pc on the year to reach 31.3mn t for the first six months of this year. Finished steel production and consumption also fell, by 7pc and 2pc, to 25.6mn t and 27.3mn t, respectively. Steel demand across the entire region is contracting and Latin American steel industry association Alacero said it does not expect apparent consumption to exceed 68mn t for 2019.

Exports to Canada fell to 1.32mn t, down by 16.1pc on the year, likely a reflection of falling steel output levels in the country.

Term Contracts Keep Europe Steady

Exports to Europe have been largely steady in the first half at 11.11mn t as U.S. producers kept up their term contracted deliveries, despite a series of steel production output cuts that have been announced in the region since the spring.

Since late last year, European importers have taken a cautious approach to buying raw materials on the spot market but have kept up with their term commitments.

U.S. shipments to the Netherlands were a healthy 2.79mn t in the first half, up by 13pc on the year.

But this was balanced by volumes to Germany falling by 63.5pc on the year to 309,681t in the first half of this year and exports to the UK falling by 31.9pc to 373,381t.

Potential Growth

Exports to Ukraine were flat at 2mn st in the first half, but third-quarter volumes might see an increase as Ukrainian buyers look to the U.S. for additional tons following Moscow's restrictions on Russian coal exports to Ukraine.

Exports to Turkey reached just 550,927t in the first half, down by 58.6pc as cost pressures amid increasingly challenging market conditions in the region have pushed Turkish mills towards cheaper alternative sources such as Russia and Colombia. But there are expectations that U.S. coking coal sales to Turkey may increase from the August shipment period onward. Since Turkey cut its customs duty on imports of U.S. coking coal to 5pc from 10pc, U.S. producers have shown increased interest in supplying Turkish mills again.

Shipments in the first half to Africa have grown by 59.0pc to 1.61mn t, on the back of increased demand from Morocco.