Despite Sale Approval, Blackjewel Mines Have Yet to Reopen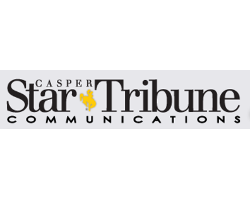 By Camille Erickson

August 11, 2019 - Despite repeated promises made during bankruptcy proceedings last week, the sale of two Wyoming coal mines has yet to be finalized and hundreds of workers remain out of work.

A federal judge approved the sale transfer of bankrupt coal operator Blackjewel's Wyoming mines to its previous owner Contura Energy on Tuesday, opening up the possibility that the idling Powder River Basin facilities would supply coal again. Contura said it planned to "reinstate immediately" 500 jobs at Eagle Butte and Belle Ayr mines.

But objections from the federal government over outstanding royalty payments and leasing terms have complicated matters. Even with the blessing of the bankruptcy judge, the sale cannot proceed without an agreement between the federal government and the new company. What's more, bringing back a full crew of employees and resuscitating the local economy may take more than reopening the mines, according to several experts.

During Tuesday's sales hearing, an attorney for the federal government said the parties had been in negotiations for multiple days but had yet to reach a compromise.

"There is a conference call going on right now trying to work through these particular issues, (but) there are substantial regulatory and statutory hurdles," counsel for the federal government said. "To say we don't have sympathy or empathy for the miners is incorrect … We are trying to work this out so the mines can be operational."

As long as negotiations between Contura and the government persist, the public will remain largely in the dark.

Contura Versus Riverstone

On the afternoon of July 1, Blackjewel closed the gates of Eagle Butte and Belle Ayr mines — the fourth- and sixth-highest producing coal mines in the nation — sending scores of workers home with little explanation, according to several accounts from workers.

After failing to secure sufficient debtor-in-possession funding, Blackjewel decided to sell off its mines to pay back its debts. Contura initially offered $20.6 million on July 26 to assume ownership of three Blackjewel mines. In doing so, the company effectively became a stalking horse bidder in the sale, setting a base price for the mines.

But at a three-day auction launched by Blackjewel attorneys on Aug. 1, Riverstone Credit Partners, a senior secured creditor, submitted a credit bid of $20 million for equipment on the mines, likely in an effort to squeeze more cash from Contura, said Clark Williams-Derry, director of energy finance at the Sightline Institute, an environmental think tank.

"Riverstone used a very clever negotiating tactic to get more money," Williams-Derry reasoned. Contura already holds the permits to the two Wyoming mines it bid on, and therefore remains responsible for costly reclamation, or cleanup, costs. If Riverstone's bid was selected at auction, Contura would have had to reclaim the mines and purchase new equipment to get the job done, Williams-Derry said.

"Riverstone totally had Contura over a barrel, and they made them cough up an additional $13 million in the process," he added.

Contura ultimately increased its bid to nearly $34 million by the auction's close and secured approval for the sale from a judge on Tuesday.

Hurting Creditors

Of Contura's nearly $34 million bid on Blackjewel's mines, a vast majority of the sale will go directly to Riverstone Credit Partners to pay off debt owed to the most senior creditor.

Meanwhile, unsecured creditors will likely not see much in the way of return from Blackjewel, even after the auction scooped up $54 million in cash bids and promised royalties for some of the 32 mines and equipment owned by the insolvent company.

Of the total earnings from auctioning off both western and eastern assets, approximately $21 million will go to the debtors' estate. About $8.1 million of that amount has already been deposited and spent by Blackjewel to maintain the mines during bankruptcy proceedings.

That leaves a slim $13 million to distribute among remaining secured creditors.

"Secured private creditors seem to be coming out mostly OK in the Blackjewel bankruptcy," Williams-Derry said. "But there seems to be some real risks for the county, state, federal government, vendors and just about anybody else who Blackjewel owes money to. It's very unlikely that they are going to see a penny."

The Basin's Blurry Future

The threat of more potential coal closures has cast a dark shadow over the economic future of the Powder River Basin.

For decades, the basin's 16 coal mines have served as the economic backbone of the state, supplying significant revenue and about 4,700 jobs, according to Rob Godby, an economist at the University of Wyoming. When coal-fired power plants or mines close, the consequences for surrounding communities can be enormous.

"We're not just throwing a pebble into the pond, we're throwing a boulder. And from that boulder extend ripples, and they extend a long way," Godby said. "... Coal mining has not just been the way of life here; it's supported life here."

According to a report published Thursday by Wyoming Public Radio, sources close to the negotiations with Contura said the company was considering closing the mines in six to 12 months, a significantly shorter timeline than Blackjewel's prediction of six to 12 years.

To Godby, the question is: "How long will Contura keep the mines open?"

"The cruel irony is that while we're all distracted with getting the miners back to work," he said, "the source of the problem is too many mines are open and we need consolidations in the basin."