Community Rallies Behind Blackjewel Coal Miners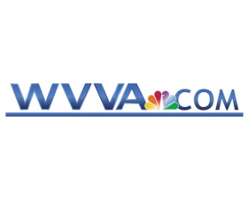 August 11, 2019 - Nearly 2,000 workers from several states were left without a job when Blackjewel Coal filed for bankruptcy in July.

Roughly 100 of those miners are from Tazewell County, Virginia and local businesses and public officials are stepping up to help those workers out.

Delegate Will Morefield and his wife, April Morefield organized a coal miner community appreciation day Saturday at Lincolnshire Park.

April said, "Virtually everyone in the surrounding counties have been touched by coal mining and we knew how important it is, so we just wanted to give something back to the miners who have gone through so much."

The community is eager to help too.

According to Maggie Asbury, "Charlie Stacey asked them, 'What do you need today? What do you need within 24 hours?' and they all looked around and they said, 'We need groceries and we need gas.'" Travis Hackworth added, "So at that point we started calling around to local businesses and within a short period of time we had over $6,000."

That was just the beginning. The Tazewell County Board of Supervisors gave $25,000 to Clinch Valley Community action, plus an additional $5,000 to local food banks. The Thompson Charitable Foundation also stepped in to donate a whopping $100,000.

If you are a Tazewell County resident and would like to take part in the special fund assistance, the stipends will be distributed from Monday, Aug. 12 through Wednesday, Aug. 14.

It will be available from 10 a.m. to 3 p.m. at the Appalachian One Stop Workforce Center (1928 Front St. Richlands, VA).

Bring proof of Tazewell County residency, proof of layoff from Blackjewel, and social security numbers plus D.O.B .for each member of the household.