West Virginia Univerity's John Deskins Outlines West Virginia's Economic Outlook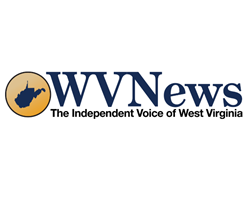 August 12, 2019 - President Harry Truman once said: "Give me a one-handed economist. All my economists say, 'On the one hand ...,' then 'but on the other hand ...."

John Deskins, director of West Virginia University's Bureau of Business and Economic Research, said this old adage sums up his current outlook for West Virginia's economy.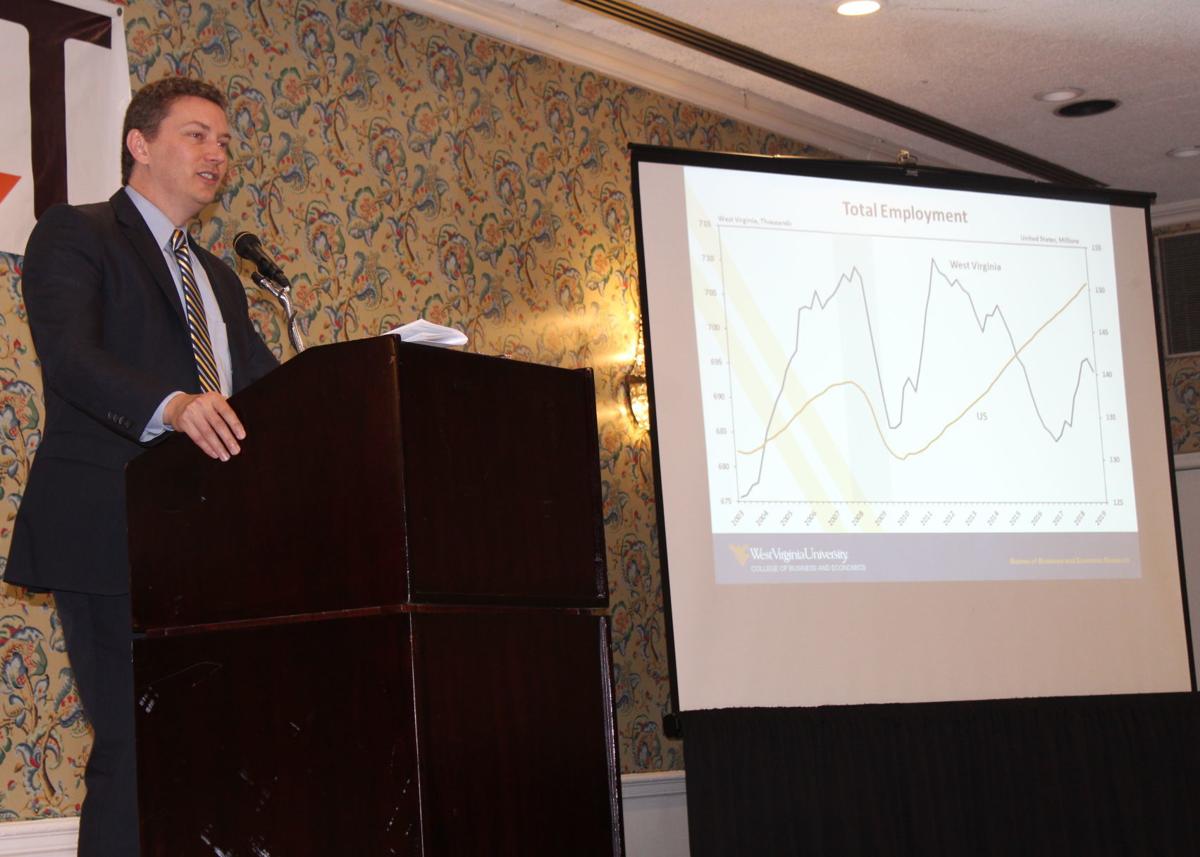 John Deskins

While there are many positives to celebrate — including low unemployment rates and positive personal income growth rates — the Mountain State is still facing its share of weaknesses, Deskins said.

"As an economist, if I have some good things to tout, I've also got some bad things to tout," he said. "While this growth is a good thing, while it is truly a reason to celebrate, we do have some shortcomings."

One of these shortcomings is that the majority of the state's positive growth has been concentrated in just a handful of its 55 counties, Deskins said.

"We have seven counties (Berkeley, Monongalia, Harrison, Marshall, Jackson, Lewis and Raleigh) that I'm labeling as our 'primary growth' counties," he said. "The total number of jobs added in these counties is pretty much the same as the total number of jobs added in the state altogether. These seven counties can account for all of the job growth that we've seen in West Virginia."

The growth is not just isolated geographically, it is also isolated by industry, Deskins said.

"There are 11,000 jobs that we've added over the past few years," he said.

The jobs have largely been in oil and natural gas, pipeline construction and the coal industry, Deskins said.

"The vast majority of the jobs we have added come from energy," he said. "We just haven't seen a lot of job growth yet in all the other sectors of the economy."

While coal still plays a the role in the state's economy, it has been largely overtaken by oil and natural gas, Deskins said.

"Coal production, at the last peak, was at 158 million tons in 2008. It feel down to about 80 million tons in 2016," he said. "So a drop of almost 50% in just an eight-year period. We have some bounce back, last year it had improved back up to 95 million tons."

The coal industry is expected to stay relatively stable over the next few years, mainly due to foreign export markets, Deskins said.

"It's a good thing that we're exporting more and more coal, but we're being more dependent on those export markets, and those export markets are much volatile than selling domestically," he said.

In comparison, the natural gas industry's output has grown by nearly 40% over each of the past four years, Deskins said.

"We did have a little flat spot there around 2015, 2016, then we've had a return to very healthy growth and we expect healthy growth to continue for a long time," he said.

West Virginia has experienced a higher percentage of natural gas production growth compared to regional neighbors Ohio and Pennsylvania, but both states still outpace West Virginia in terms of overall production, Deskins said.

"I don't fully understand why we're in third place behind Pennsylvania and Ohio. I'm sure some of it is purely geological," he said.

Charlie Burd, executive director of the Independent Oil and Gas Association of West Virginia, said Deskins' economic insight is important to the state's extractive industries.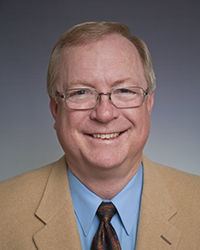 Charlie Burd


"He does all the analyzation of projects and their outcomes and the positive outcomes that they can bring to West Virginia and the surrounding area," he said. "He is an expert."

One goal West Virginia needs to work towards is "industrial diversification," Deskins said.

"The problem with industrial diversification is it is much easier said than done," he said. "A truly diversified economy is a long-run proposition, and it is hard to do. The bottom line is, people don't really know how to diversify our economy. We have some ideas. I do studies of different industries, and I give projects of whether this industry would be a good fit or not, but nobody really knows until an entrepreneur gives it a try in the real world."

The best way to work towards a diversified economy is to create a business climate that fosters small businesses and encourages entrepreneurial exploration, Deskins said.

"There should never be a conversation in West Virginia around economic development that doesn't involve the question of what can we do to create an environment that is more conducive and more supportive to small business startup and growth," he said. "If we can encourage more small business startup and growth, it's going to be messy. A lot of those new businesses are going to fail, but the ones that do work in the long run, that's the mechanism through which we find the right industrial mix for our state."