American Resources Corporation Announces Organic Expansion Plans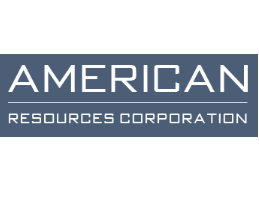 September 3, 2019 - American Resources Corporation, a supplier of raw materials to the rapidly growing global infrastructure marketplace, announced today its organic metallurgical coal production expansion project, following the Company's recent financing, that is expected to increase its metallurgical coal production from the company's McCoy Elkhorn Coal complex. This plan will focus on upgrading the company's equipment at its various mines and the processing facility to increase efficiencies and expand production.

As part of this effort, the Company has recently closed on an equity financing in the gross amount of approximately $3.8 million, which will be used primarily for accretive organic expansion. American Resources Corporation expects the capital to be used in an accretive manner to increase production at the company's highest-margin metallurgical mines in the following way:

Mine #15 Expansion

American Resources will complete converting one of Mine #15's two operating single sections to a full super section. The Company will be utilizing equipment purchased earlier this year and once fully implemented, will incrementally increase production by approximately 12,000 salable tons per month to a total of 30,000 salable tons per month during the fourth quarter.

Carnegie 1 Expansion

After restarting production at the Carnegie 1 mine this past May, American Resources will continue to implement its previously announced, production expansion plan. The Company continues to expect Carnegie 1 to yield a production range of 16,000 salable tons per month once fully implemented later this fall with ability to expand it to 30,000 tons per month in the first quarter of 2020.

Carnegie 2

The Carnegie 2 mine enables American Resources to access the same block of metallurgical coal within the Lower Alma coal seam as their Carnegie 1 mine. The Company has been developing the mine over the past year with the expectation to complete development and begin production in the fourth quarter of 2019. Once producing, American Resources expects Carnegie 2 to supplement the production of Carnegie 1 by an estimated additional 8,000 to 10,000 salable tons per month.

"In today's market, with forecasted coking coal demand exceeding production over the next five years we are excited about reinvesting in our core operations to better our company when most company are unable to invest to meet such demand forecasted. While it's evident that coal producers have encountered some recent turbulence this summer, as evidenced by the recent bankruptcies and highly levered mines being shut down, we are committed to investing the capital into our operations to ensure our company remains competitive and efficient," stated Mark Jensen, Chairman and CEO of American Resources Corporation. "With this additional capital, we expect to see an exceptional return on our investment into our operations for our shareholders and stakeholders."

American Resources Corporation continues to focus on its growth objective by efficiently leveraging its large number of core mining permits and through identifying strategic, supplemental acquisitions. The Company is committed to being one of the lowest cost operators in the Central Appalachian basin (CAPP) and throughout all its coal mining, processing, and transportation operations.

American Resources Corporation is a supplier of raw materials to the rapidly growing global infrastructure marketplace. The company's primary focus is on the extraction, processing, transportation and selling of metallurgical coal and pulverized coal injection (PCI) to the steel industry. The company operations are based in the Central Appalachian basin of eastern Kentucky and southern West Virginia where premium quality metallurgical products are located.

The company's business model is based on running a streamlined and efficient operation to economically extract and deliver resources to meet its customers' demands. By running operations with low or no legacy costs, American Resources Corporation works to maximize margins for its investors while being able to scale its operations to meet the growth of the global infrastructure market.